We all deserve to treat ourselves to a little extra TLC! Whether there's nothing you adore more than a visit to your favourite beauty salon or you are looking to book a well-deserved pamper session for the first time, our top beauty treatment list of 2022 is here to ensure that you definitely won't be short for options. From rejuvenating skin sessions to lash-enhancing treatments, prepare to get inspired!
The Ultimate Beauty Treatment List 2022
At New You Beauty, helping clients to look and feel fabulous is what we do best. As our list of treatments continues to grow, we love introducing the latest trends to our beauty salon, giving our lovely clients tons of options to choose from. So, if you are looking for a treat to spruce up your 2022, why not have a browse through our top picks, all of which are available at our salon:
Ready for the best beauty tips?
Subscribe to our newsletter to receive inspiration and advice!
Individual eyelash extensions have become increasingly popular in recent years due to the stunning, natural-looking results that they can produce. However, there are several drawbacks to having these individual eyelash extensions fitted: as the false lashes eventually fall out one by one, you can be left with an incredibly patchy lash line. If you attempt to remove them yourself from home, this will likely result in damage to the natural lashes. This means that you must schedule regular maintenance appointments to avoid sloppy-looking lashes!
Thankfully, we have the perfect alternative treatment which requires no removal or maintenance! The lash lift and tint works by enhancing your natural eyelashes, offering you all of the glam that you need without the constant upkeep. The results can last for up to six weeks with good care before they will slowly start to fade. This means that there will be no need for maintenance appointments in between; all you will need to do is rebook when you want your lashes lifted and tinted again – just like you would do when colouring your hair!
We have perfected a six-step process lash lift and tint in Northampton, which we have provided to many clients. The natural lashes are permed, fixed in place and then tinted in no more than half an hour, resulting in beautifully long and voluminous lashes. If you would like to book an appointment, our team are always just a phone call away!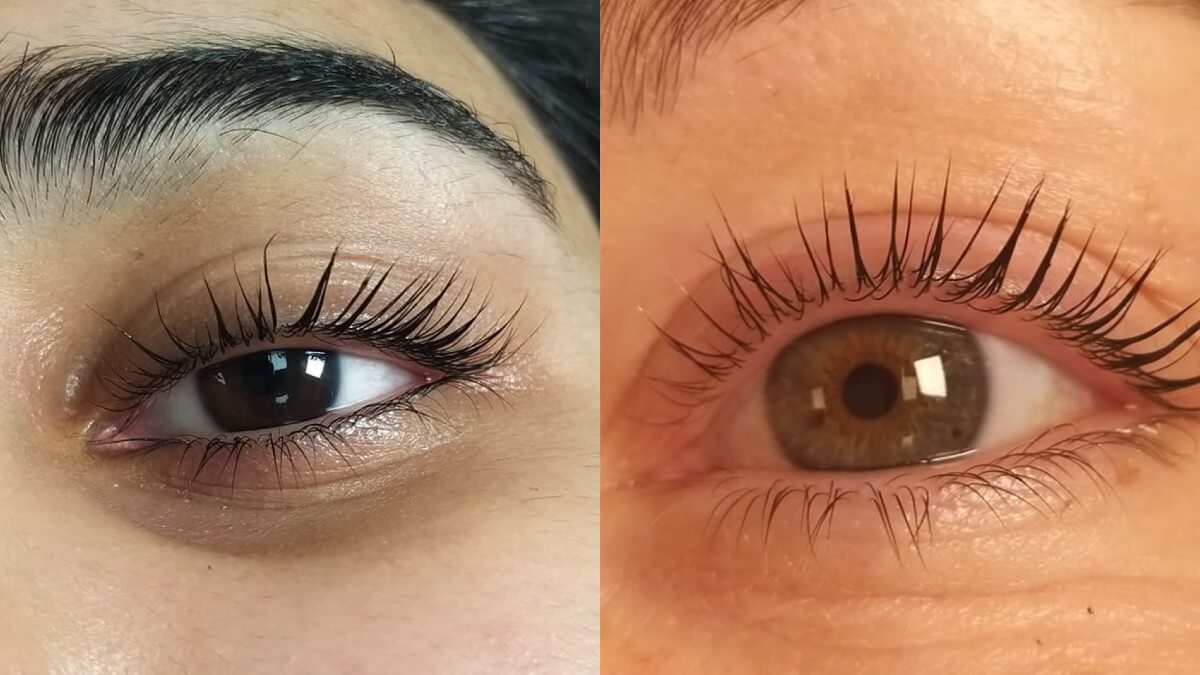 Our scalp micro pigmentation is an incredibly versatile treatment, popular among clients whose confidence has been affected by hair loss. Hair loss has a range of potential causes, including ageing, stress and medical conditions. It can manifest in several ways, such as thinning hair, a receding hairline, patchy hair growth and female or male pattern baldness.
Thankfully, if your hair loss has affected your confidence, you do not have to put up with it. We offer scalp micro pigmentation in Northampton, an innovative treatment that involves tattooing many tiny dots onto the scalp to mimic the appearance of hair follicles. This versatile treatment can make a head of thinning hair look more full and give the illusion of new growth to a shaved head. Each hair tattoo we complete is completely bespoke to the client, with a specific shape, density, and pigment colour depending on their desired results. This treatment is non-surgical and offers results that are natural-looking, instant and permanent, though we do recommend touch-up sessions every few years to maintain your look. If you are interested in undergoing scalp micro pigmentation, please do not hesitate to get in touch with our team to find out more and or book a consultation!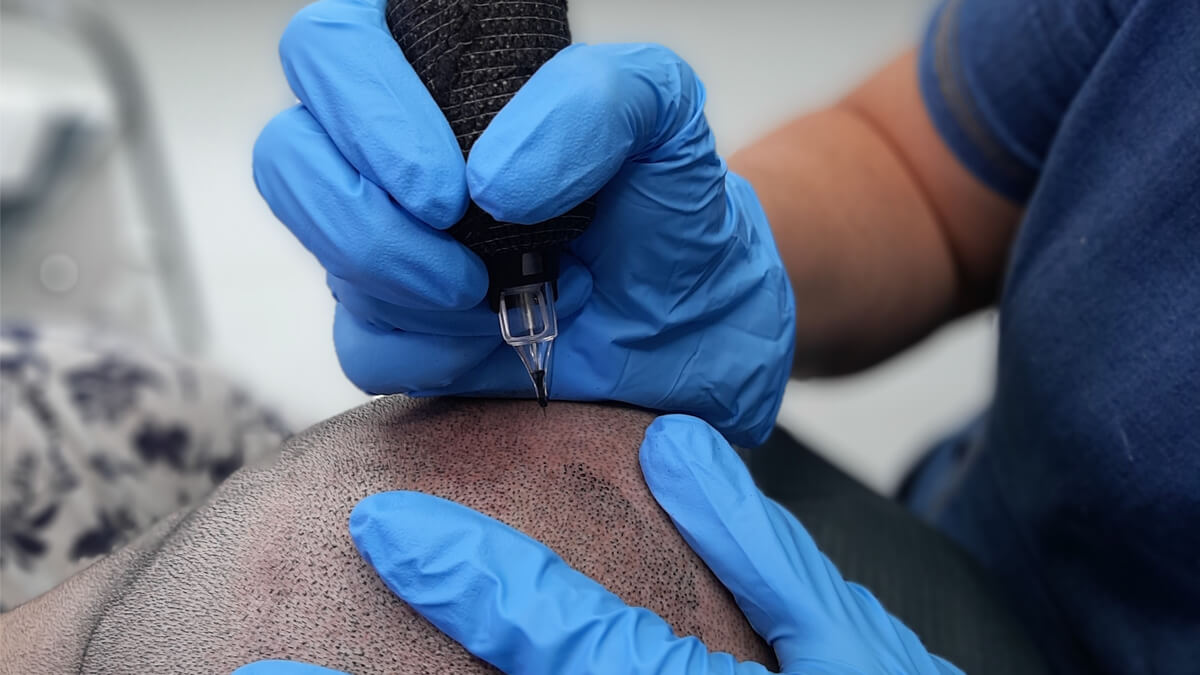 Although laser hair removal is not new to the world of beauty treatments, it definitely remains one of the most popular, so it was only fair that it landed a place on our list. It has been proven to be the most long-lasting method of hair removal, able to significantly reduce hair growth on a long-term basis – and who doesn't love silky, smooth skin?
Through the use of high-intensity lasers, laser hair removal targets the individual hair follicles, damaging them at the root and impeding growth. This means that you will no longer have to worry about using any other form of hair removal; all that will be needed is a top-up appointment annually to ensure that any new follicles can be treated. Although many assume that laser hair removal can only be used on the legs, underarms and bikini line, the advanced safety features on new devices mean that the treatment can be used across the body, including the face.
It can be tricky to determine precisely how many laser hair removal sessions you may need to achieve maximum results. Session numbers can change based on your treatment area, hair type and skin tone. Typically, we would recommend anywhere between four and six sessions depending on the size of the treatment area – for example, treating the legs will take longer than the upper lip. If you would like more information on our laser hair removal in Northampton, please do not hesitate to get in touch with our team.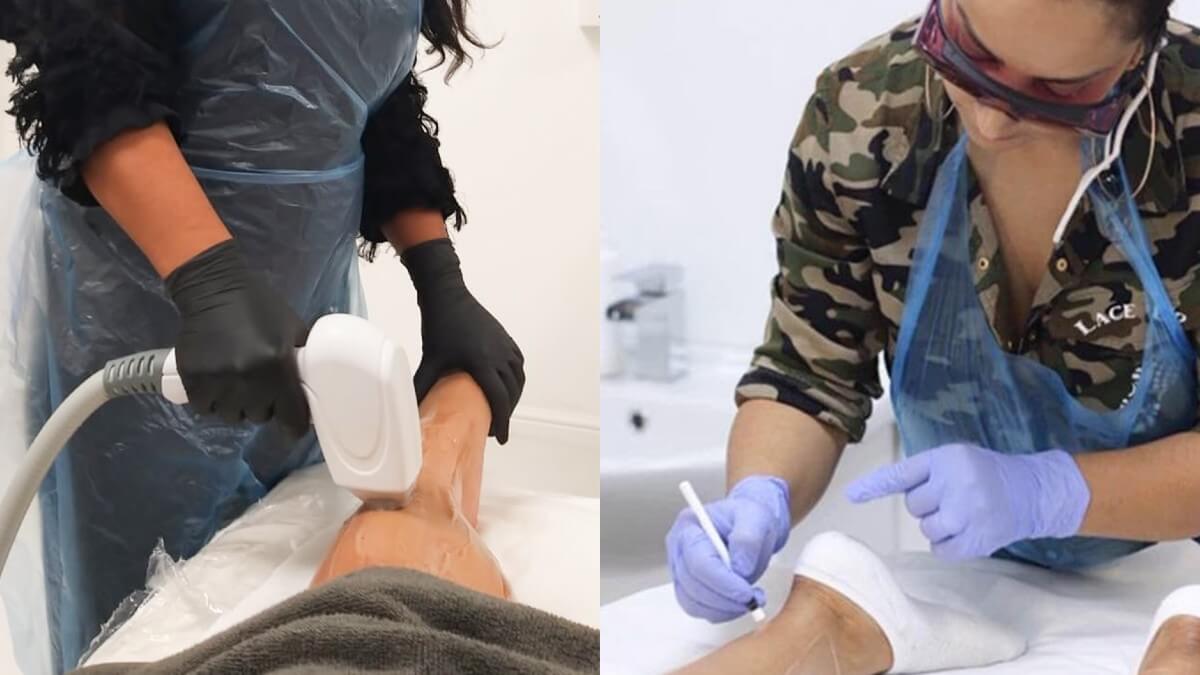 Our next popular beauty treatment of 2022 is one that will help you achieve your desired body shape. By far, one of the most common New Years' resolutions is to focus on fitness and wellbeing, and when accompanied by healthy eating and exercise, fat dissolving can help you on this journey. If you cannot seem to shift a stubborn pocket of fat despite sticking to a regular exercise regimen and consuming a healthy, balanced diet, you are far from alone. Many individuals find themselves unable to shed that last little bit of excess weight and may find that it affects their confidence. If this sounds like you, you may wish to consider undergoing this treatment.
This non-surgical treatment involves the injection of Aqualyx into the unwanted, stubborn pockets of fat. This destroys the fat cells, which are then passed through the body, meaning that they will not return. We treat our clients with fat dissolving injections all across the body, from the face to the stomach to the thighs and knees. This treatment results in a more sculpted, contoured shape. You can get in touch with our team today for more information about our fat dissolving in Northampton.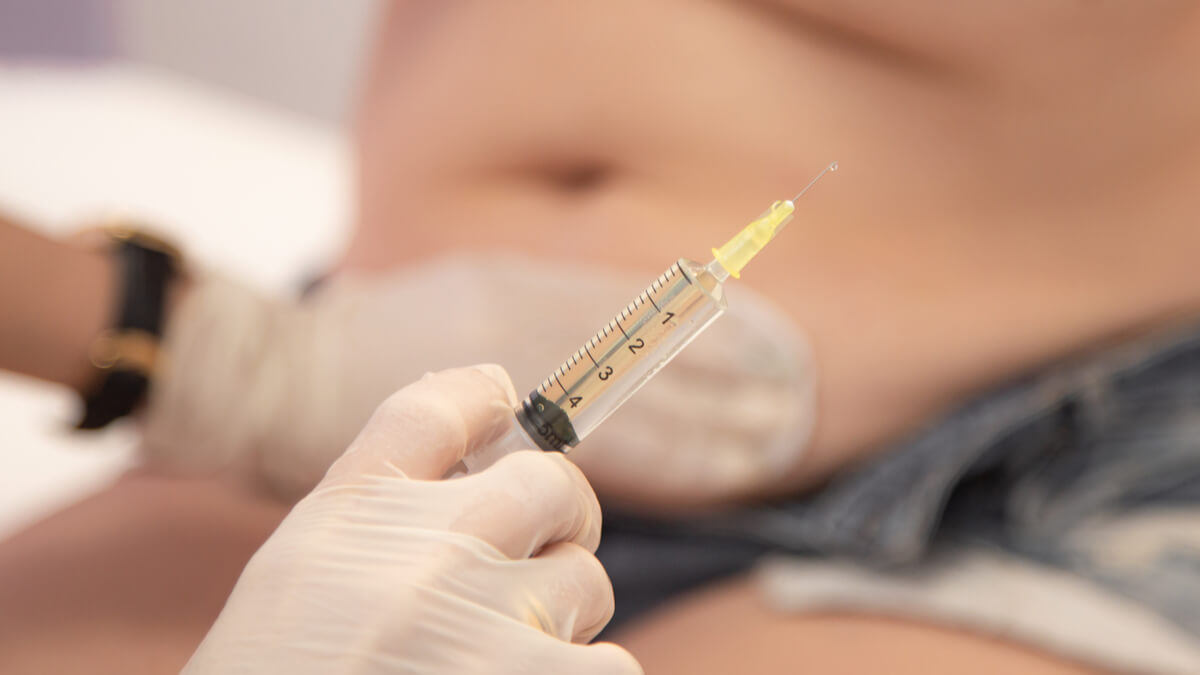 Fat freezing or Cryolipolysis is, like fat dissolving injections, an innovative alternative to surgical liposuction, using low temperatures to target any stubborn pockets of fat which are proving difficult to shift through exercising and healthy eating. The treatment involves the use of an advanced moulded cup, which is placed over the treatment area. Next, a suction feature is activated before the temperature inside the cup is dropped to -4°C. This causes the fat cells in the treatment area to solidify and eventually die before being passed naturally through the body.
The number of fat freezing sessions required to reach maximum results does differ from person to person, which is why a tailored treatment plan is always devised. While one individual may only need one session, another may need three, so it is important to schedule a consultation first to discuss your desired results. Feel free to get in touch with our team to find out more about our fat freezing in Northampton.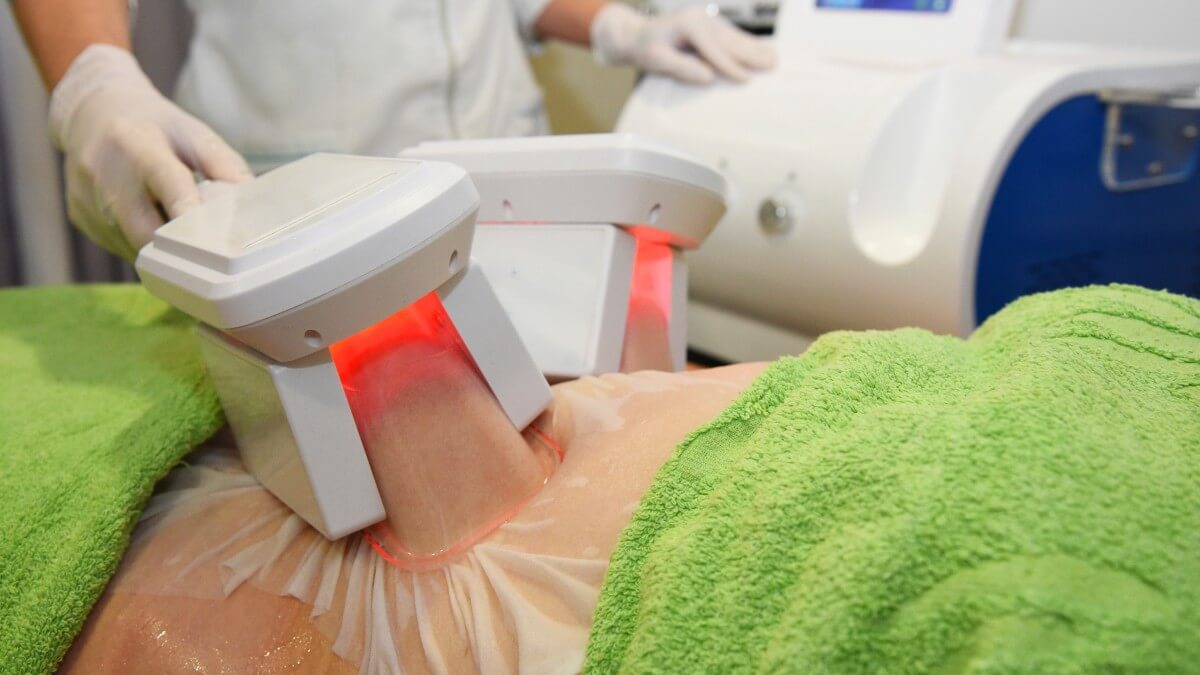 The chemical peel is an incredibly popular beauty treatment, and, with its outstanding results, it's not hard to see why. Celebrities such as Jennifer Anniston swear by the treatment and benefit from the glowing results it produces. So what actually is a chemical peel? Let's take a closer look at this treatment.
The chemical peel is designed to smoothen and improve the texture of the skin, while simultaneously minimising the appearance of pores. It does this by removing the outermost layers of the skin which have been subject to sun damage, acne scarring and wrinkles. New, healthy skin cells will then replace the old ones. This treatment is an excellent way to transform skin that appears dull or lacklustre by giving it a youthful radiance. After undergoing a chemical peel, you will also see improved efficacy of skin products, since the peel will remove dirt and debris from the surface of your skin, enabling products to penetrate deeper. We offer three different strengths of the chemical peel treatment at our beauty salon which enable us to tailor the peel to your skin requirements and desires. Our gentlest formula is ideal for sensitive skin and removes only the very outermost layer, while our strongest can be used to treat particularly problematic areas and removes several layers of skin.
When booking in for a chemical peel, you can expect to be pampered for around 30 minutes to an hour, making this treatment super easy to slot into your schedule. The peel formula will be applied to your skin with a brush before being left to work its magic! Upon removal of the peel, your skin will be soothed with a cold compress. Depending on the strength of the treatment you receive, your full results will be revealed over the days or weeks following your treatment and can last from a month to over a decade! If you are interested in undergoing a chemical peel in Northampton, please feel free to get in contact with our team to find out more or to book in a consultation and patch test.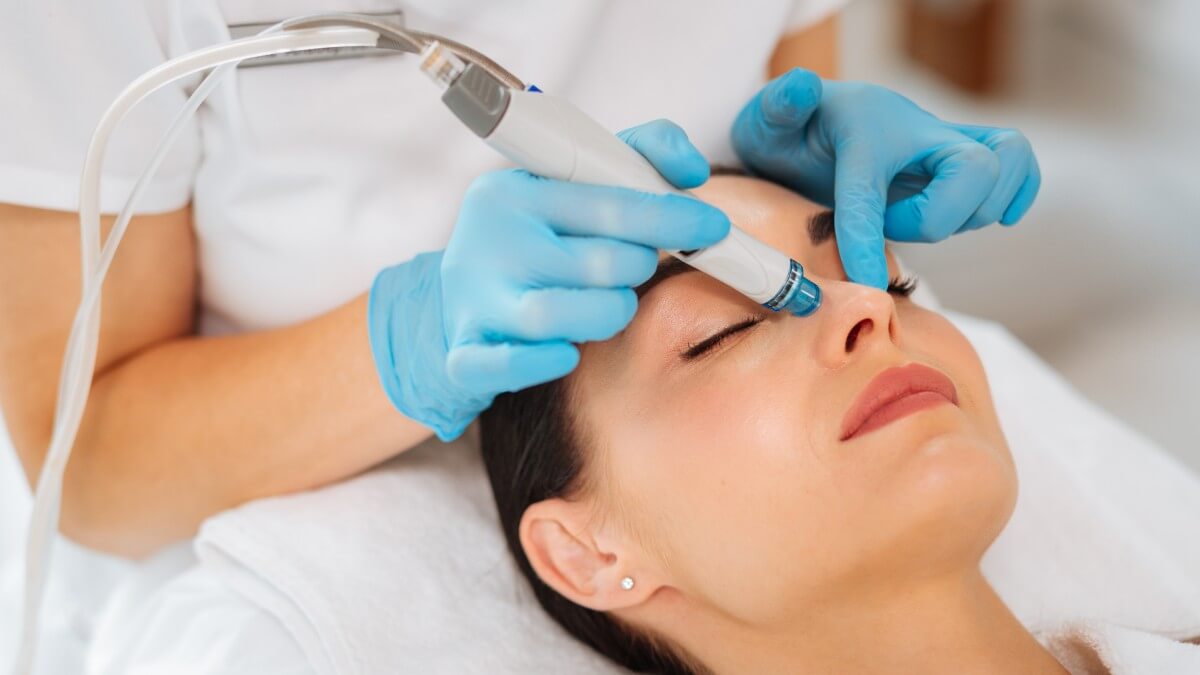 If you are struggling to tackle dry skin, it can sometimes feel as if no matter how many exfoliators, serums and moisturisers you buy, nothing works. This is where microdermabrasion will become your best friend. Designed to remove dead skin cells and resurface the skin, microdermabrasion is far more effective than any shop-bought alternatives. The treatment involves the use of a specialist hand-held device featuring a wand of tiny crystals. These crystals are used to buff the skin's surface while vacuum suction removes any dead skin, improving texture and overall appearance. Along with resolving dry skin, microdermabrasion can also be used to treat hyperpigmentation and enlarged pores.
It is important not to mistake microdermabrasion for microneedling; these are two completely different treatments. Microdermabrasion causes no trauma to the skin and is a painless treatment. Although there will be a slight sensation while any dead skin cells are being removed, it is not uncomfortable, and it will take only a couple of minutes to get used to the feel of the treatment. There is no downtime afterwards, meaning that you can continue your day as usual. All that is recommended is that you take extra care when out in the sun and keep the skin hydrated.
If you are interested in booking in for microdermabrasion in Northampton, then please do not hesitate to get in touch with New You Beauty. Our team are more than happy to book you in for a consultation to discuss your skin issues and piece together a tailored treatment plan!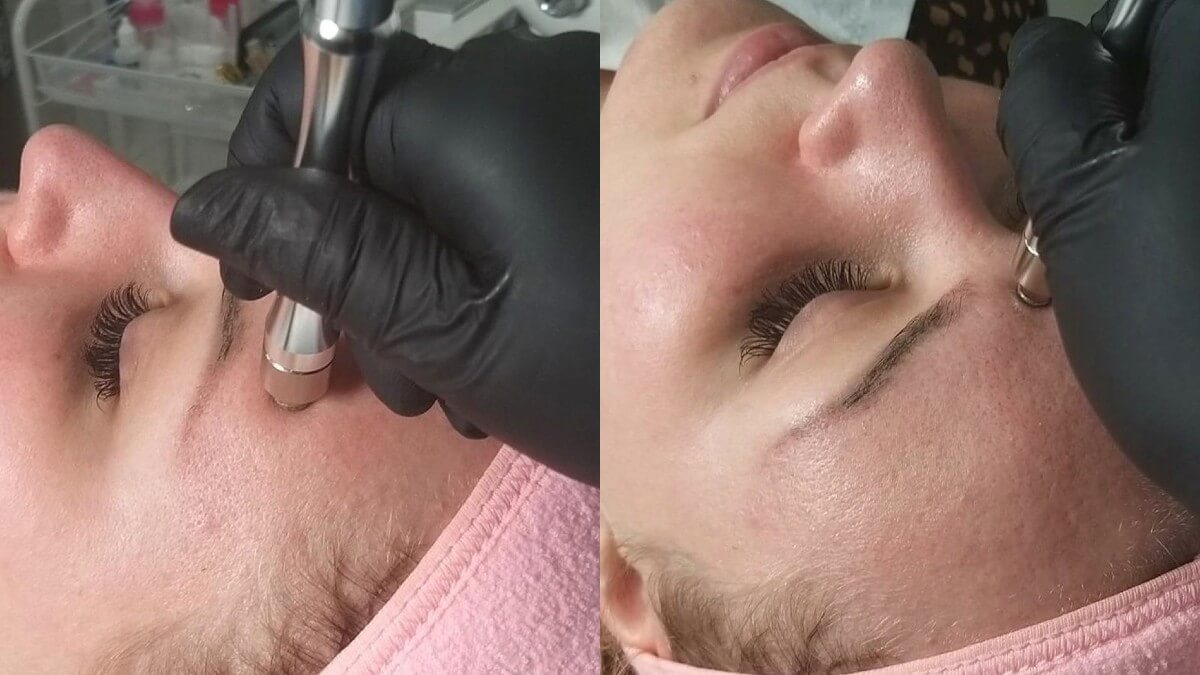 In the past few years, the use of CBD in skincare products has skyrocketed in popularity, so it is no surprise that this natural ingredient has landed a place on our list. Known for its healing and soothing properties, CBD comes alongside a wealth of benefits for not only the body but also the skin, meaning that when it is applied topically (directly onto the skin), you will start to notice immediate results.
Here at New You Beauty, we were eager to introduce our CBD facial treatment in Northampton, and have seen fantastic results ever since. This treatment can work magic on all skin types; whether you want to target a specific issue or simply want to give your skin a little extra TLC. As CBD is an incredibly calming ingredient, it is even suitable for use on sensitive skin, making it ideal for those struggling to calm acne breakouts. Its anti-inflammatory qualities will tackle redness and swelling, while its anti-oxidant properties will fight any bacteria.
To maximise their results, many of our clients combine their CBD facial treatment with a dermaplaning session. Dermplaning involves the use of a dermatologist-approved blade, which is glided across the skin to remove dry patches and dead skin cells, creating a smooth layer of fresh skin. In opting for dermaplaning before your facial, the CBD oil will be able to soak deeper into the skin, improving your final results. Read on for more information about dermaplaning!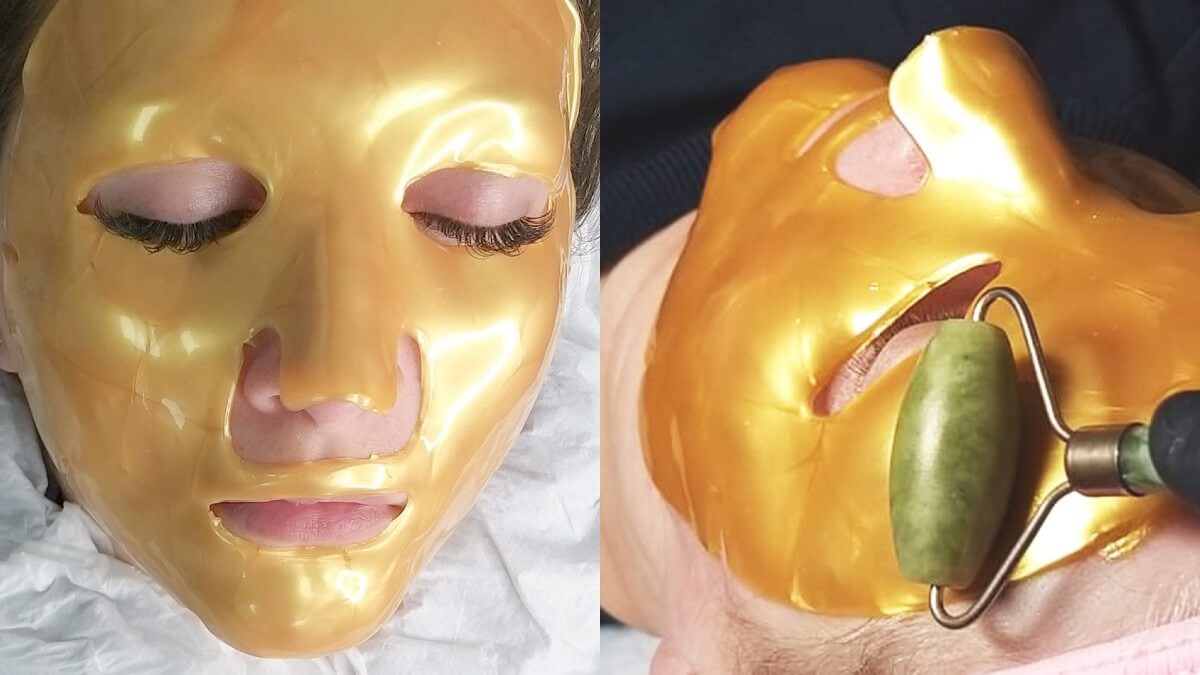 Dermaplaning offers another professional alternative to using shop-bought exfoliators, not only removing dead skin cells but also the fine hairs known as "peach fuzz", creating a super smooth surface. The technique is similar to that used by barbers to remove facial hair. A blade is gently and painlessly scraped across the skin, removing all the fine hairs, dead skin and dirt that can cause your skin to appear dull and uneven. Not only does this make your skin appear more radiant, but it also helps your skincare products to work more effectively, as they work directly on healthy skin cells. As mentioned previously, many of our clients opt to undergo a dermaplaning session before receiving our CBD facial treatment in order to maximise their results.
Along with improving your skin texture, dermaplaning can also be used to treat acne scars, sun damage and wrinkles. It is imperative that you do not attempt dermaplaning at home and instead book in with a professional. The treatment involves the use of sharp tools, so it should be left to trained experts. To find out more about our dermaplaning in Northampton, you can get in touch with our team.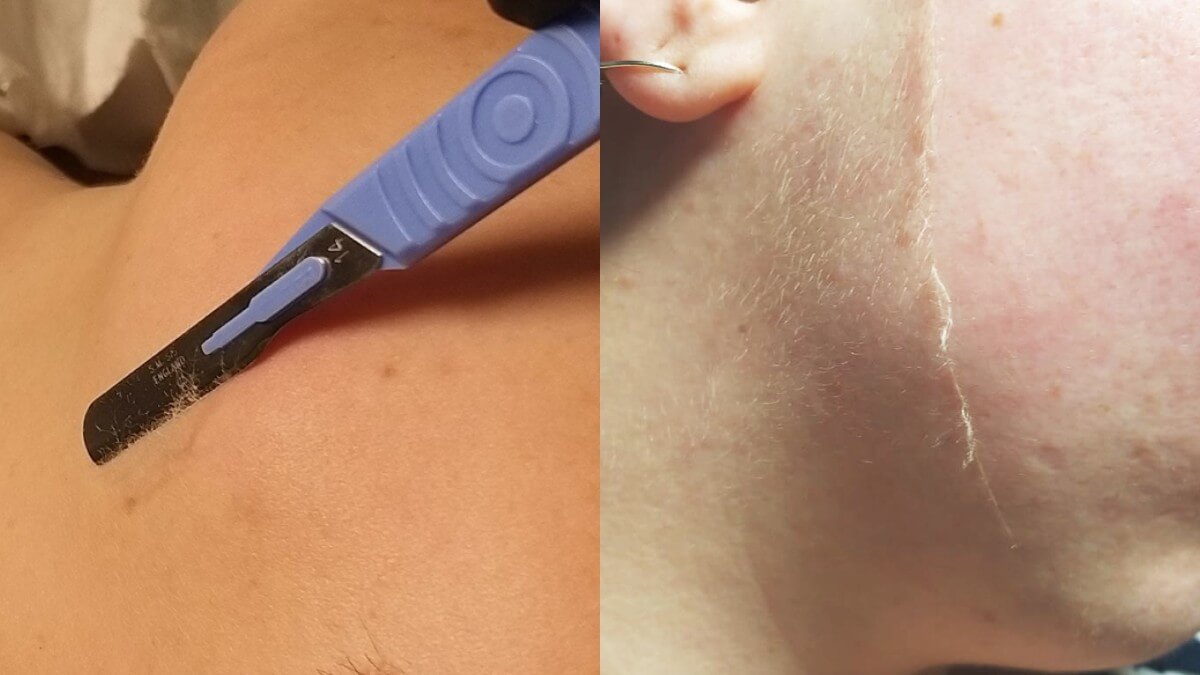 If you are someone who struggles to find the time to apply makeup in the mornings but still enjoys looking glammed-up, you are certainly not alone! For those who are looking for a way to minimise their makeup routine while still looking and feeling fabulous, semi-permanent makeup is the perfect solution. Whether you choose to fill out your eyebrows or enhance your eyes, semi-permanent makeup is a versatile treatment that couldn't be easier to tailor to your style.
Semi-permanent makeup does not involve any cutting or scraping of the skin, making it a safe solution to perfecting your look. Instead, colour-matched pigments are placed on top of the skin using a pen-like hand-held device, carefully following the contours of your face for a natural finish. Once applied, semi-permanent makeup can last for up to 18 months before it starts to fade, and you will need to book in for a top-up. If you are interested in semi permanent makeup in Northampton, why not get in touch with our team today?
The Best Beauty Treatments Of 2022
In 2022, we all deserve to look and feel our best, and what better way to do this than by indulging in one of our luxurious beauty treatments? Whether you go for a rejuvenating facial to boost your skin's glow or laser hair removal to give you that silky smooth look and feel, you're guaranteed to find the perfect treatment for you at New You Beauty. Please feel free to contact our team today to book your consultation!
While this article covers several treatments that can be used to give your skin a little extra TLC, you will see the best results when these are used alongside a solid, consistent skincare routine. For our morning and nighttime skincare routine recommendations, you can check out our previous article!
Ready for your transformation?
Fill in your details to book in for any of the treatments in this article!