When scrolling through your Instagram feed or watching your favourite celebrities strut the red carpet, it is as if they are resistant to imperfections with radiant skin and flawless makeup, no matter when they are papped. But what if we told you that you too could wake up each morning looking and feeling fabulous, ready to take on your day without any hurdles in the way? If you are just as intrigued as we are, then you will love our guide to the most popular celebrity facials, all of which you can book in for at our beauty clinic in Northampton!
Get Your Treatment Tips & Tricks!
Sign up today for more treatment inspiration.
The Best Beauty Treatments: Celebrity Facials & Treatment Edition
With a glam team on hand 24/7 and the ability to book into the most prestigious clinics in Hollywood at the last minute, it's no surprise that celebrities are always looking flawless. And, while we would all adore this luxury, it most definitely isn't realistic, which means that it's time to look for alternatives. Luckily there are a wealth of fabulous treatments which are loved by even the biggest stars but come alongside a fraction of the cost and, even better, involve absolutely no need to go under the knife. Instead, these treatments are relaxing and rejuvenating, guaranteeing that you leave the clinic feeling thoroughly pampered. So, without further ado, let's take a closer at the best beauty treatments: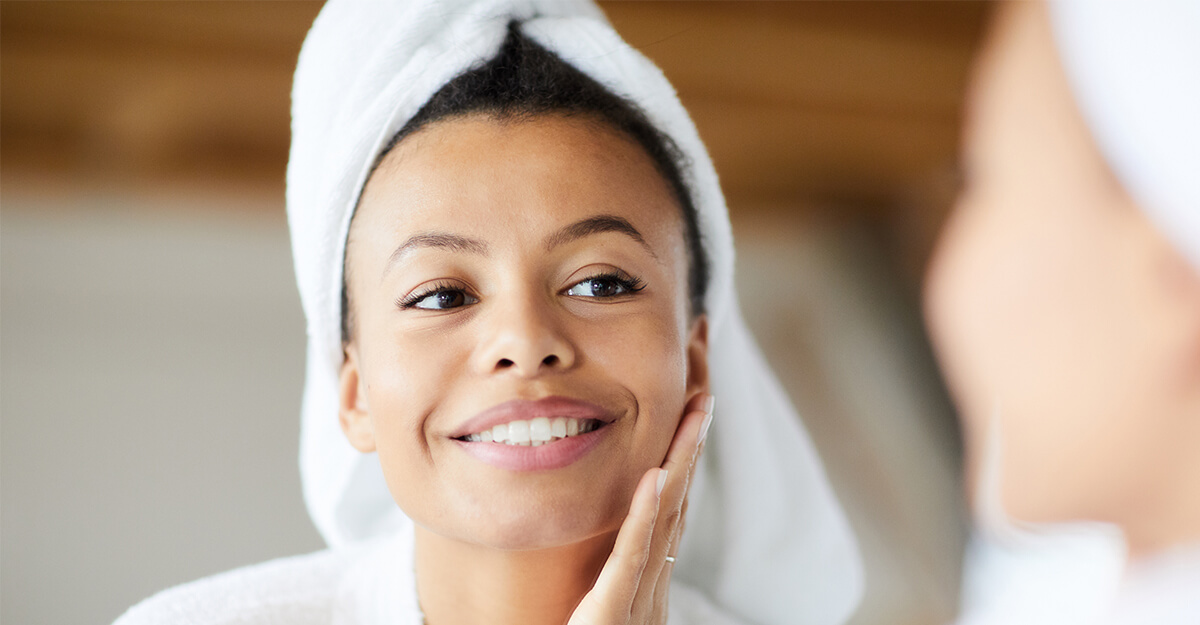 Over the past couple of years, facials have become extremely popular with not only celebrities but also our clients. From soothing facials to unwind and relax after a long week to specially designed chemical peels to help with acne, replenishing the skin and providing a youthful glow. Take a look at some of the top treatments a-listers love:
From Olivia Wilde to Emma Roberts, there are tons of celebrities who are lovers of CBD-infused products, and we can totally see why! With the benefits of CBD continuing to grow, it has become a staple ingredient in beauty and skincare, helping you to achieve a natural glow while feeding your skin with goodness. CBD is also thought to be filled with active anti-inflammatory properties, which helps to reduce acne flareups, allowing you to manage breakouts. More information on the benefits of CBD for the skin can be found on Boss Magazine.
If you are yet to try out CBD for beauty and skincare purposes, then our CBD facial treatment is the perfect place to start. Designed to deeply cleanse and detox the skin, this facial is ideal for getting rid of any accumulated dirt in the pores while hydrating the skin. The facial also involves a massage using CBD oil, which will allow you to reap the anti-inflammatory, antibacterial and anti-ageing benefits. You can even choose to combine your treatment with dermaplaning, which will allow all of the nutrients to soak deeper into the layers of your skin.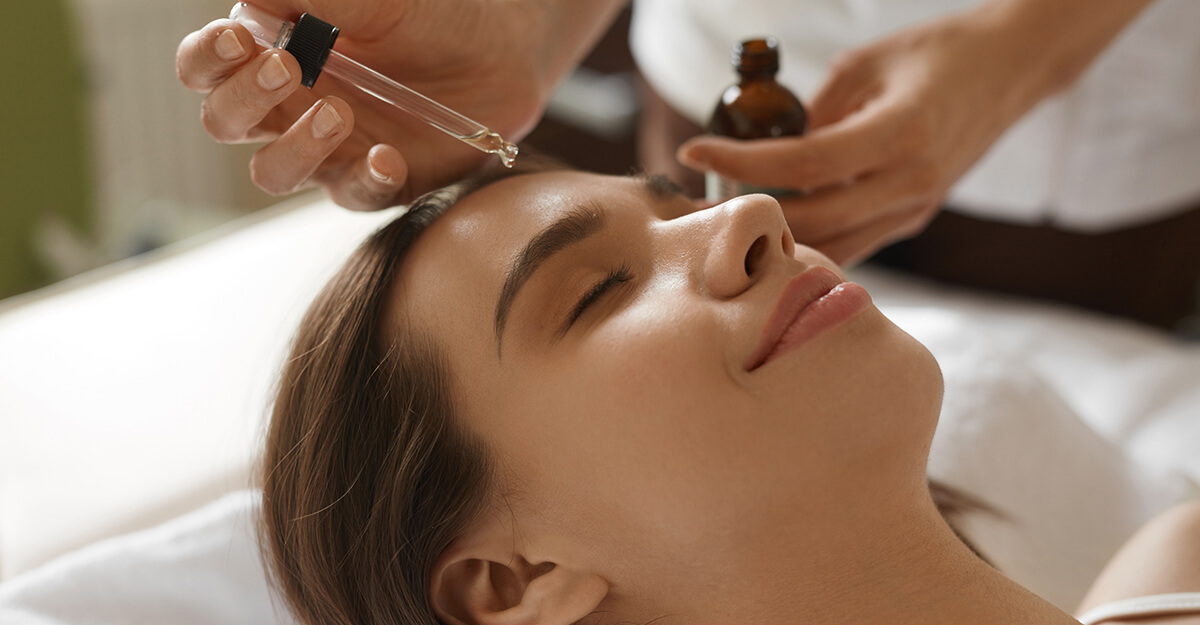 Dermaplaning has been named "Hollywood's biggest skincare secret", and we can definitely see why stars wanted to keep this glow-boosting treatment all to themselves! Designed to remove the upper layer of skin cells, along with the annoying 'peach fuzz', dermaplaning allows you to exfoliate the skin thoroughly. To do this, a specialist blade will be used to very gently scrape away any old, dead skin cells, revealing a fresh, healthy layer of skin – think similar to how barbers shape beards using a razor blade. Although this may sound a little daunting, it is in fact, a virtually painless treatment which causes no damage or trauma to the skin. You're likely to see a slight redness immediately after your session, but don't worry, this will subside in no time!
There are several fantastic benefits of dermaplaning, the main of which being that it is effective on all ages and most skin types. It is an excellent way to revitalise dull, dry or sun-damaged skin while unclogging your pores and resmoothing texture. We would, however, recommend that if you have super sensitive or reactive skin, such as those with rosacea, that you speak with your doctor or dermatologist before going ahead. They may advise that you do not go ahead with your treatment as it will further irritate inflamed or sore skin instead of helping it to heal itself.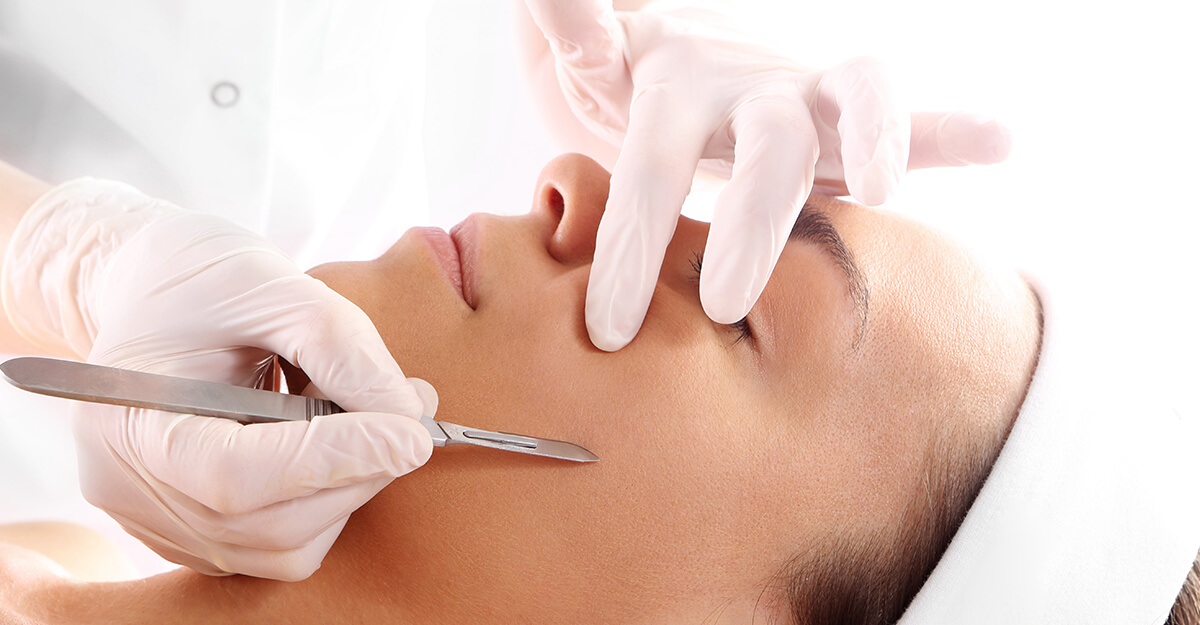 One of Angelina Jolie's favourite facials is the laser carbon peel, designed to banish fine lines and blemishes to produce radiant, glowing and youthful skin. The treatment contains two stages, whereby the carbon product is applied to the skin to begin drawing out any toxins and contaminants, and is then then removed using an innovative laser. The pores are cleansed of any built-up dirt thanks to the heat from the laser, leaving your skin feeling smooth and looking youthful.
The great thing about the laser carbon peel is that it doesn't have to be used only on the face. You can also choose to have laser carbon peel on the neck and hands, reducing fine lines, targeting acne scars and much more. Here at New You Beauty, our laser carbon peel in Northampton is only £40 for the face and £55 for the neck and face, leaving you with fabulous results that last up to 4-6 weeks!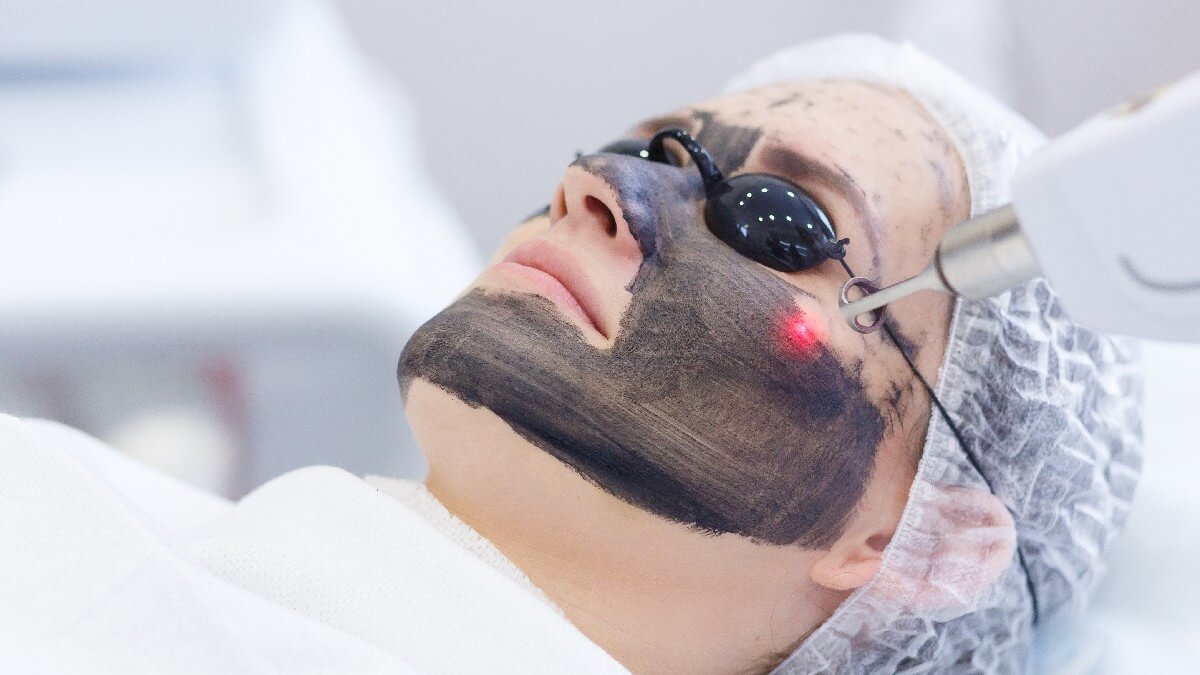 By far, one of the most popular treatments in the celebrity world is microneedling, with stars including Jennifer Aniston and Gwyneth Paltrow all boasting the wonderful results achieved through this revolutionary treatment. Although well-known across the globe, microneedling is still a facial that many are a little dubious about. Will it hurt? Will it scar? Is there really THAT much blood? These are all questions that we are regularly asked, and we are here to confirm that it most definitely isn't as bad as you may assume. Microneedling needn't be a scary thought, and it isn't nearly as uncomfortable as most of our clients expect. Your skin is always prepped with a topical anaesthetic which numbs the treatment area to make your session as painless as possible. There will also only be a tiny amount of blood, sometimes none at all, from the small pinpricks that have been made on your skin. Do not be put off by the viral photo of Kim Kardashian's 'vampire facial' – this is not the same, the only reason why there was so much blood was because she combined her microneedling with a PHP facial, which involves injecting your plasma back into your skin.
So, how does microneedling work? Well, it is pretty straightforward. By making tiny punctures to the skin, you kickstart the natural healing process, promoting health while increasing collagen and elastin production. Together, this boosts your cell turnover, replacing any old, damaged cells with fresh, healthy skin that looks and feels radiant. Microneedling can also be a fantastic way to reduce common signs of ageing, such as fine lines and wrinkles, without using injectables. Due to the improvement in collagen and elastin production, your skin will look visibly smoother and more youthful while feeling much firmer.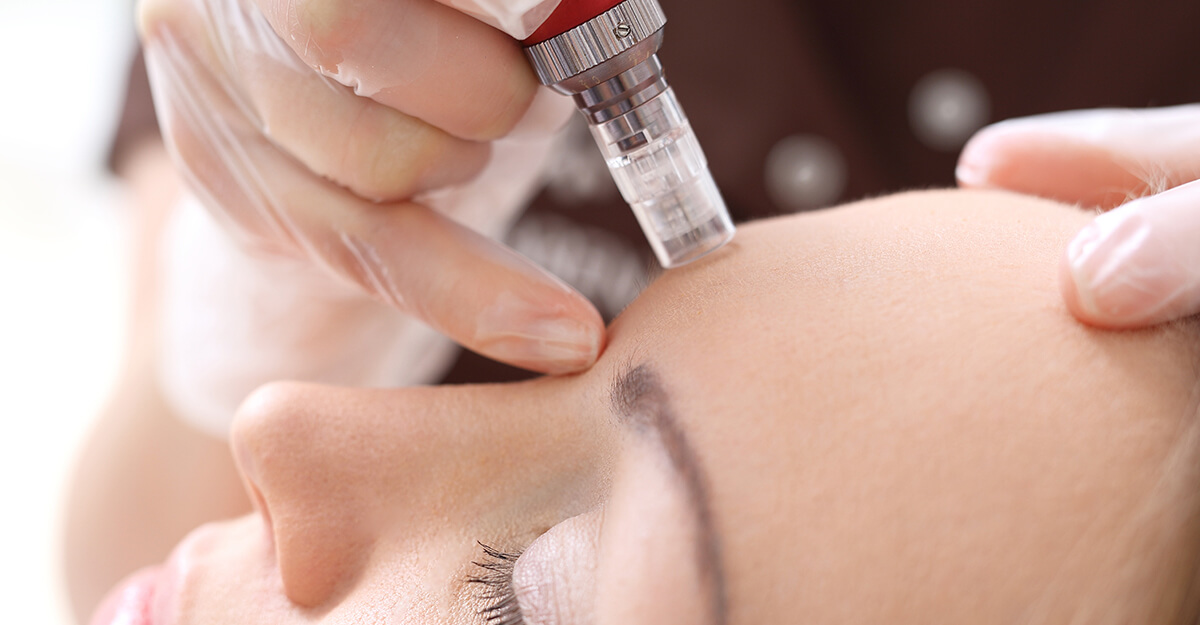 Facials aren't the only thing that our favourite celebrities enjoy, and there are a whole host of other treatments that can help you to look and feel your best. Just some of our favourites include the following:
Whether you live for bold, perfectly carved brows or cannot go a day without your favourite lipstick shade, there are a whole host of reasons as to why semi-permanent makeup may be suited to you. It is also the secret behind Gwen Stefani and Rihanna's perfect everyday makeup, just to name drop a few!
Thanks to the continuous advancement in equipment, semi-permanent makeup can now be used to transform the brows and lips, as well as replicate your favourite eyeliner style. It involves the use of a super intricate handheld device that allows your semi-permanent makeup artist to carefully fill in your chosen treatment area for a natural, bespoke appearance. For example, thin hair-like strokes can be used to perfect your brows, along with different shades which can be blended to contour your lips.
Unlike microblading, semi-permanent makeup causes no trauma to the skin, and there is no scratching or cutting to the surface. Instead, the colour pigment is placed onto the skin, which means that there will be no risk of scarring. You will, however, be advised not to touch or pick the treatment area during the healing process, as this can make the end colour uneven. The skin will need to be kept clean by dabbing the area with a wet cotton pad, and you should avoid makeup for at least one week.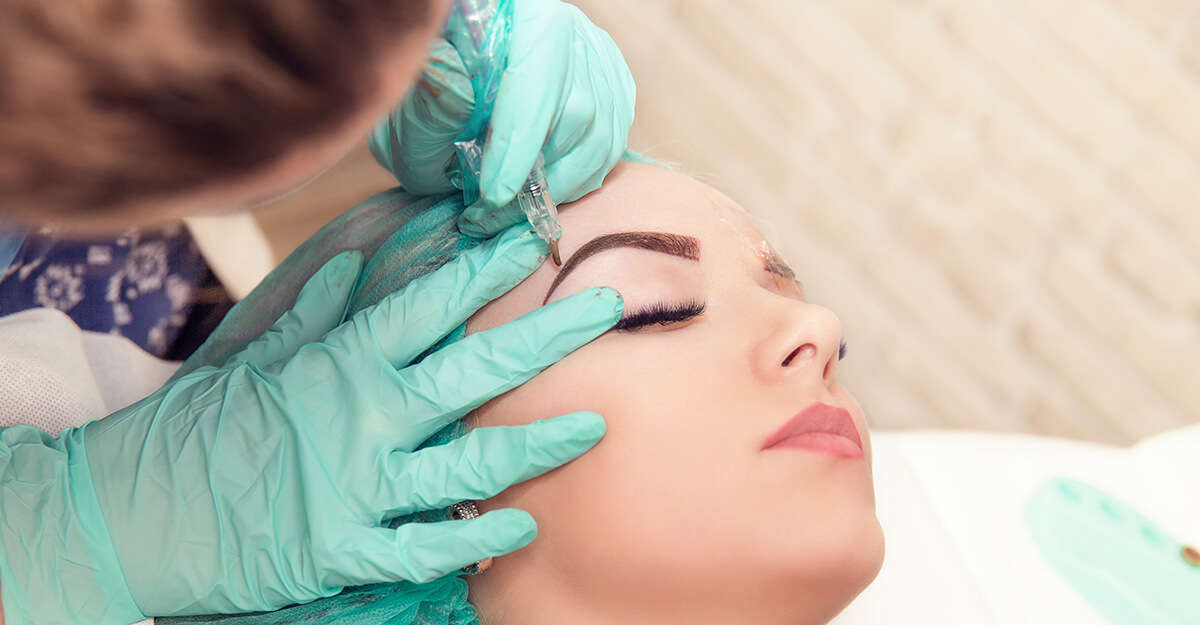 Every celebrity is always armed with fluttering eyelashes as they pose on the red carpet, and you'll be pleased to know that it couldn't be easier to replicate this look. While eyelash extensions are the first port of call, they can be demanding to upkeep and require you to be super careful to keep them intact. A lash lift and tint, on the other hand, allows you to maximise your natural length and volume without the need for infills and constant appointments. Instead, you can simply rebook in once your results have started to fade, whether this may be on a monthly basis or as a treat before a special occasion.
A lash lift and tint takes under an hour yet can achieve a gorgeous, natural finish. It involves curling the lashes against a specialist shield before perming and fixing solutions are applied to keep them in their new position. Your beautician will then move onto carefully applying a tint, which is left to settle and then gently wiped off, leaving your lashes dark and voluminous!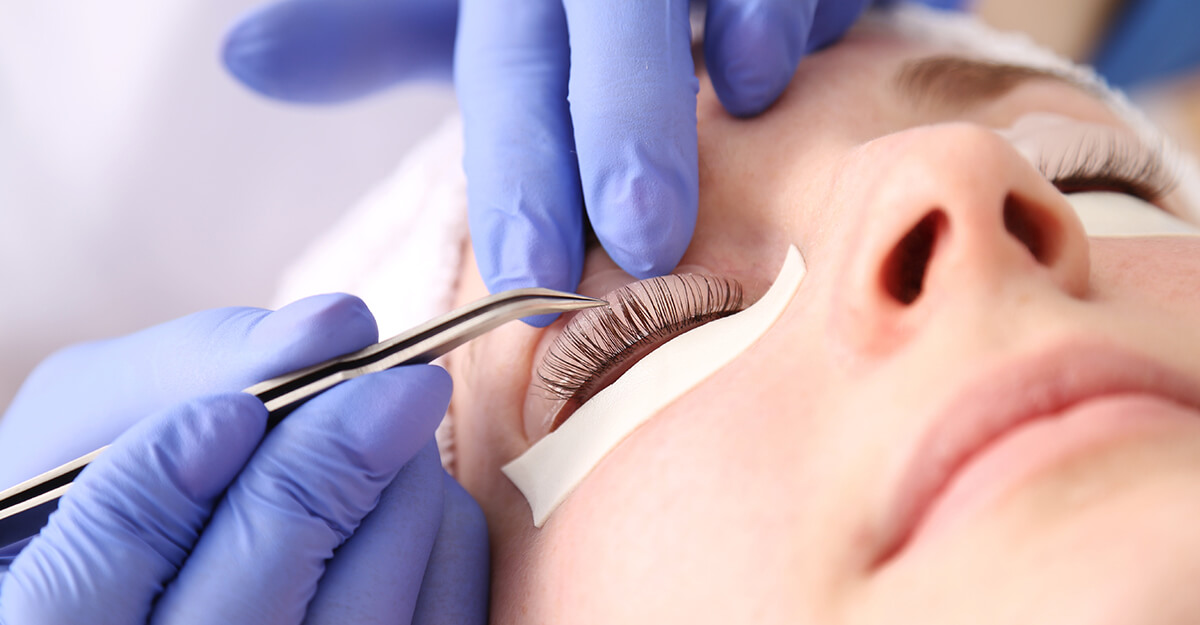 Never having to worry about constantly shaving or booking monthly waxing appointments is something that we all dream of, but this isn't as far away from reality as you may think. Laser hair removal is an excellent treatment that significantly reduces your hair growth, meaning that you can enjoy smooth skin for up to a few years. Through using an advanced handheld laser device, high-intensity beams of light are pressed against the treatment area of your choice. This targets the hair follicles, damaging them at the root so that once they fall out, they will not continue to grow back. It is likely that you will be able to enjoy at last a year of maximum results and when you notice hair starting to return, all you will need to do is book a top-up appointment. As all of your hairs would have been targeted during your initial course, the laser hair removal top-ups will merely be used to banish those that have recently started to form.
There are several celebrities who adore laser hair removal just as much as we do, including Kylie Jenner and Victoria Beckham – and who wouldn't? The treatment only requires you to commit to a course of typically six sessions, and you are able to shave between appointments until all follicles have been treated. If you are interested in laser hair removal in Northampton, then feel free to contact our fully accredited team, who have the knowledge, skills and equipment needed to maximise results.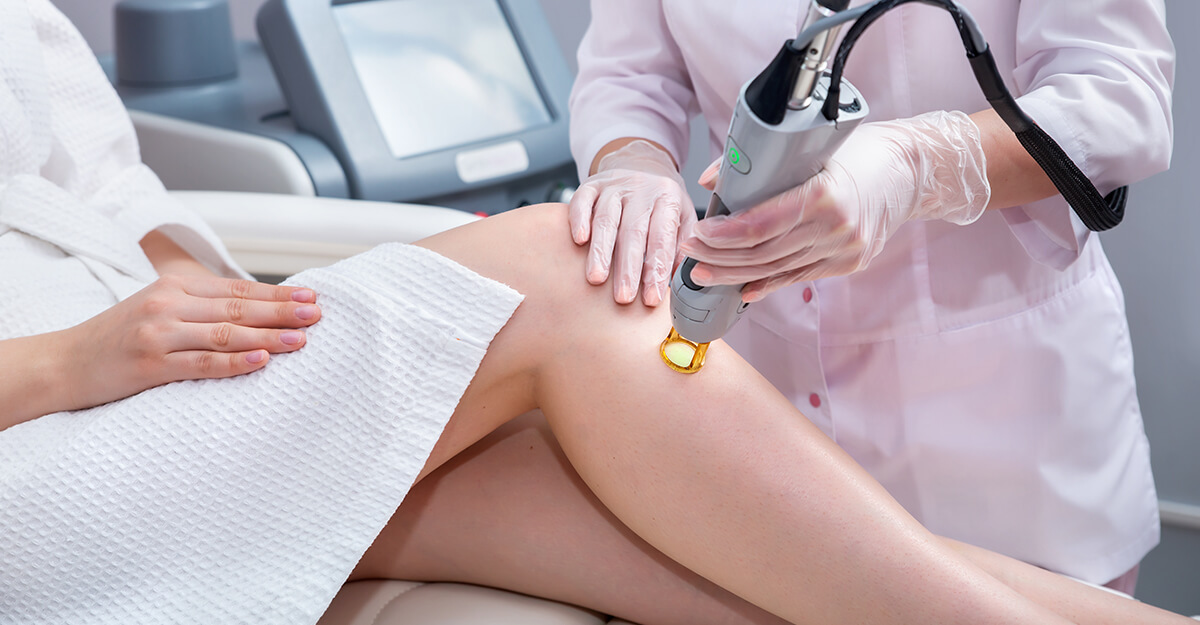 There is nothing wrong or embarrassing about carrying a bit of extra weight, but for many of us, it can cause self-confidence issues. You may be surprised to know that a lot of celebrities have had liposuction or other fat dissolving treatments to slimline their appearance and achieve body contouring. One of these treatments includes the renowned Cryolipolysis Fat Freezing, which is available here at New You Beauty. This treatment allows you to achieve body contouring without having to go under the knife or worry about weeks' worth of recovery time. Instead, you have a few sessions tailored to your target areas that offer minor side effects and practically no downtime.
The fat freezing treatment works by crystalising unwanted fat resulting in the cells dying. The machine can target specific problem areas, leaving you with no scars and allowing you to enjoy your day straight after the treatment. Not only can you have this treatment on your stomach, but you can also choose to have Cryolipolysis Fat Freezing on the back of your arms and legs, ensuring that your body looks in proportion and that results are maximised.
Book your Celebrity Facial Today!
All of the treatments in our article are available at our clinic.
Treat Yourself, Hollywood Style
There is nothing better than booking in at your favourite beauty clinic for a treatment, whether this may be a rejuvenating facial, set of laser hair removal sessions or heading over to your favourite salon for stunning hair extensions. With so many wonderful treatments to choose from, you most definitely will not be short for inspiration for treating yourself after a rather hectic year. If you are interested in any of our beauty treatments in Northampton that have been mentioned above, then do not hesitate to get in touch with our team, who would be more than happy to book you in on a date convenient for you.