We can all admit that the past year or so has been a tough one, and our lives have dramatically changed without much time to adapt. Gone are the days that we can pop into the shop without a second thought – Now it's phone? Keys? Purse? Oh no, forgot the mask, again! And although we all know that compulsory mask-wearing is for our own safety, and they may not be around for much longer, it can be super frustrating wearing them, especially when it comes to our skin. Many of us have experienced what we now know as "maskne", and if you haven't, you're one of the lucky ones! Luckily, we have picked up a host of tips on how to prevent a breakout while wearing your mask, keeping your skin healthy underneath.
How To Prevent A Breakout: Let's Talk "Maskne"
Having specialised in beauty treatments in Northampton for many years, helping clients to maintain flawless skin is what we do best! However, we can most definitely confirm that the pandemic has played havoc with our skin. With a combination of not only wearing a mask but also the heightened stress and being stuck inside, it's no surprise that our skin is in need of a little TLC. If you are someone who struggles with keeping their skin clear, then you're likely to find that keeping breakouts at bay has become much trickier. Even those who would usually not suffer with their skin are noticing breakouts that are impossible to shift.
Nevertheless, this most definitely doesn't mean that you have to deal with frustrating "maskne"; all it takes is a few small changes to your routine. So, let's take a closer look at the following handy tips:
You can put in place the most complex of beauty regimes, but without the right mask for you, unfortunately, your efforts will become relatively futile. This means that your first task is to track down the right mask type, which will allow you to maintain the perfect balance between protection against Covid-19 while keeping your skin healthy.
We can almost bet that you won't be surprised when we say that those disposable blue face masks are not the best for your skin. Not only are they super uncomfortable, but they are also hard to mould to fit your face shape. Instead, you will always benefit from spending a little more to invest in a couple of reusable fabric masks so that you can rotate between washes. It is recommended to opt for a soft, breathable fabric such as cotton or, if your skin is particularly irritated, silk. Avoid cheaper, synthetic alternatives such as nylon or polyester as these will cause friction against your skin, causing irritation and breakouts.
Along with the fabric of your mask, the fit will also play a crucial role in keeping your skin imperfection free. Now, this is likely to take a little trial and error as masks cannot be tried on, so you might find yourself purchasing a couple until you find the best fitting style. The perfect mask will fit snug around the sides, under your chin and across your nose – this is vital in keeping both you and others around you safe from the virus. You want to steer clear from those that are either so tight that you feel uncomfortable or so loose that it slips down. Ultimately, the key is to choose a mask that you will not need to touch or adjust at all while wearing it.
If you're unsure on where to order face masks from, head over to Glamour Magazine for a list of 55 different retailers which are selling super cute designs – safe and stylish, what more could you ask for! Alternatively, if you're hoping to support small independent businesses, then Not On The Highstreet and Etsy are always wonderful online stores to browse through!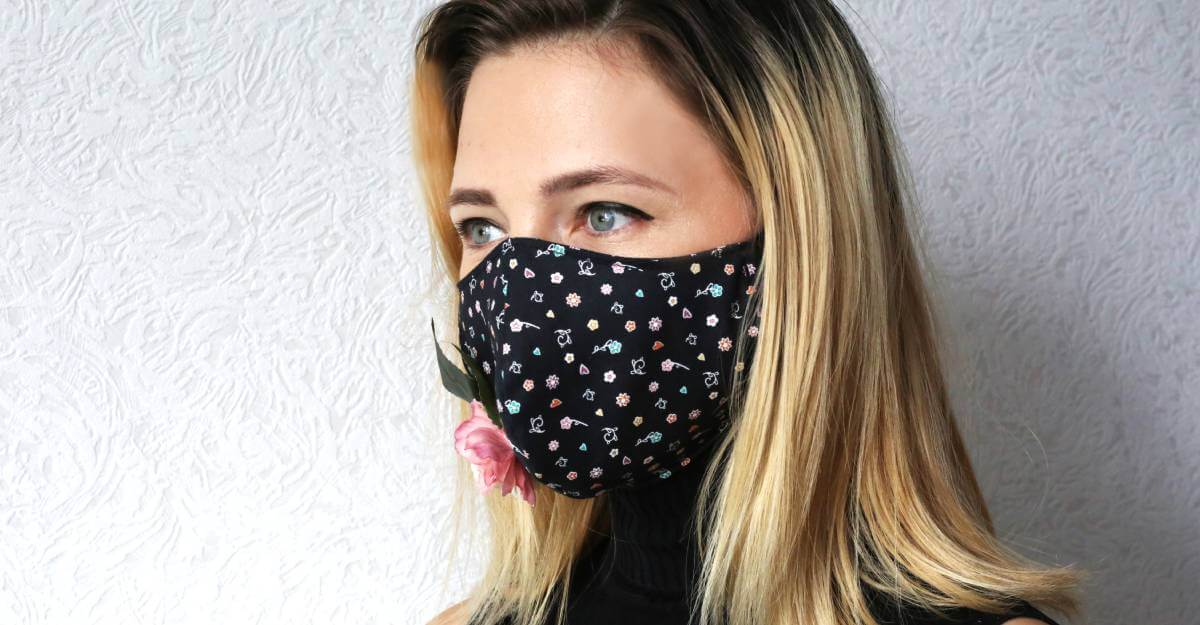 Let's face it; there is nothing more frustrating than perfecting a full face of makeup for the day, only to have to put on a mask and find a layer of foundation on the inside of the fabric. Although we would all love to embrace the natural look, this isn't always for everyone, which means that you will find yourself continually reapplying makeup or soaking your face in setting spray each morning. This alone is one of the biggest culprits of 'maskne' as your pores are far more likely to become blocked, especially if you were to wear your mask for an extended period as moisture will begin to build up. However, you'll be pleased to know that we're not going to force you to say goodbye to your signature look but instead, take a look at the ingredients on your favourite products.
If you haven't heard of them before, then we can guarantee that non-comedogenic products are going to change your life. In simple terms, non-comedogenic refers to products that do not cause comedones, otherwise known as blocked pores. This means that dirt, oil and dead skin cells will not clog your skin, dramatically reducing the likelihood of a breakout, even while wearing a mask. You can find everything from moisturisers and serums to foundations and concealers under the non-comedogenic category, meaning that you will not have to sacrifice your staple products. In fact, some of the most popular products such as Estée Lauder's Double Wear Stay-in-Place Makeup and Fenty Beauty's Pro Filt'r Instant Retouch Concealer are all non-comedogenic! Cosmetify is a great online beauty retailer which has a huge collection of makeup and skincare products which have been specifically formulated to minimise blocked pores.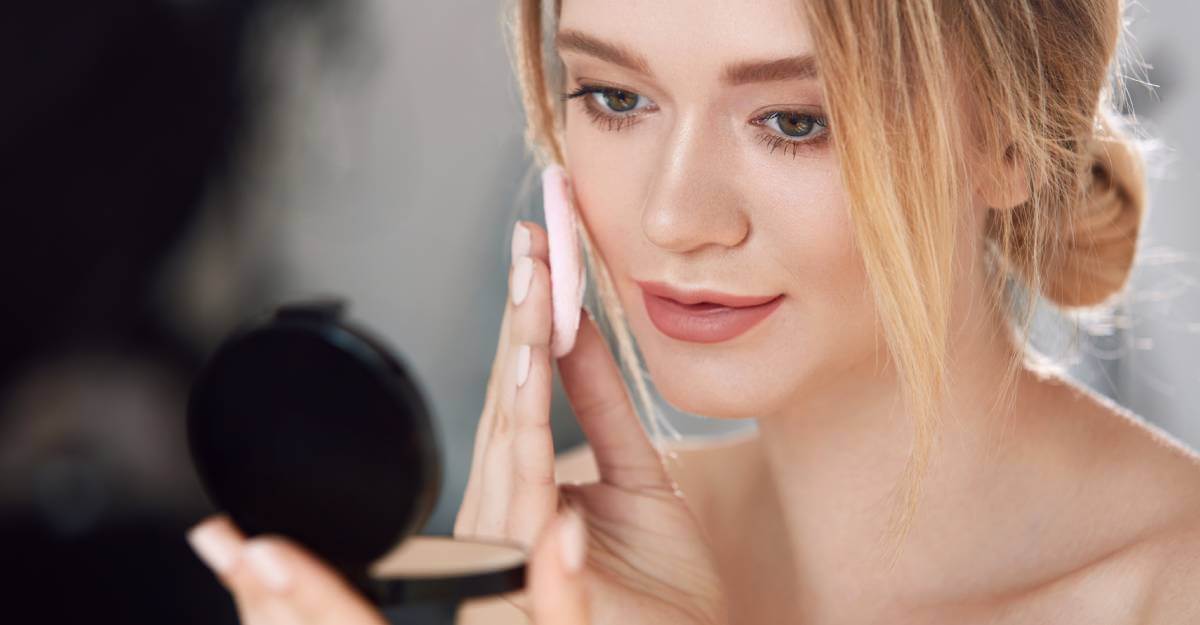 We are all more than aware that face masks should be washed ideally after each use, but are we making sure that we are using the right washing products? Although the first assumption is that bleach should be used to remove any germs, this may be the reason behind your irritation and breakouts. Bleach can be incredibly harsh on the skin, especially around the mouth, which is already a more sensitive area of the face. The easiest way to determine whether your choice in washing detergents is the cause is to observe your skin after you have worn a freshly washed mask. If it seems irritated or your breakouts have started to look angry again, then it's time to swap your products for hypoallergenic alternatives.
Much like non-comedogenic qualities, hypoallergenic products are explicitly designed to keep more sensitive skin types healthy. They are targeted at those who suffer from eczema or psoriasis, for example, yet can be used by anyone hoping to steer clear from harsher chemical ingredients. It is super easy to track down hypoallergenic detergents as they will be branded as "non-bio" which means that they are free from elements that trigger allergies without compromising on the quality of your clean. My Best has put together a helpful guide to the best laundry detergents for sensitive skin for more information on choosing the correct products to prevent breakouts.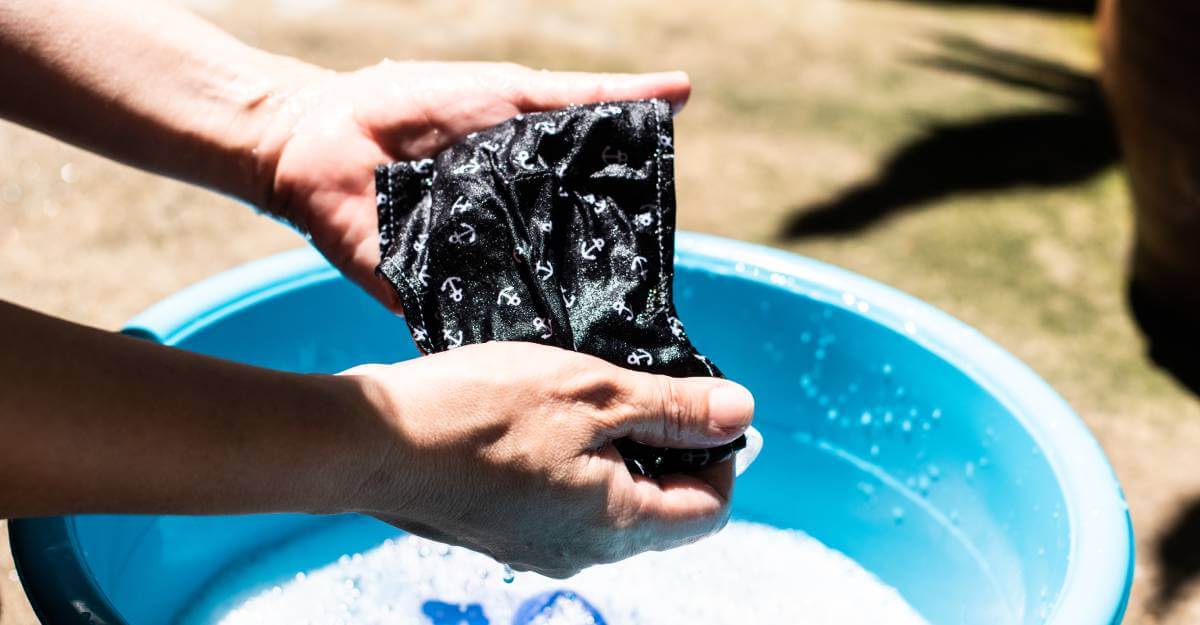 One thing that we all most definitely deserve over the past year is a little extra TLC, so our next tip is just that, which you'll be pleased to know will also work towards keeping your skin breakout-free. Particularly if you have noticed your skin getting increasingly worse due to wearing a mask, you will want to invest more time into caring for your skin, which is also an excuse for a pamper!
Turning your skincare routine up a notch needn't cost a fortune and can include just a few simple changes. The first is to begin double cleansing before each evening, which will remove not only any build-up of products but also bacteria, making your skin super fresh before heading to bed. The most effective yet gentle way to thoroughly cleanse your face is through using a hot cloth cleanser, which helps to naturally open the pores before exfoliating away any dirt without causing irritation. Along with double cleansing, it is also recommended to increase how often you apply a face mask. Clay masks, in particular, are excellent for drawing any impurities out of the skin, so be sure to run yourself a bath, pop on a face mask, sit back and relax at least twice a week!
If you are looking for the ultimate treat, then our lovely team offer a range of fabulous facials in Northampton, able to give your skin an instant boost. These include:
Laser Carbon Peel – Our laser carbon peel has become super popular amongst our clients, able to draw all contaminants out of the skin, leaving you looking and feeling radiant.
Dermaplaning – Ideal for transforming your skin from dull and lacklustre to glowy and revitalised, dermaplaning leaves your face feeling super smooth.
GeneO+ Facial – Designed to feed your skin with nutrients, the GeneO+ facial is perfect if you are looking to thoroughly relax while reviving your skin.
For more information on any of our specialist treatments or to book an appointment, please do not hesitate to get in touch with our team.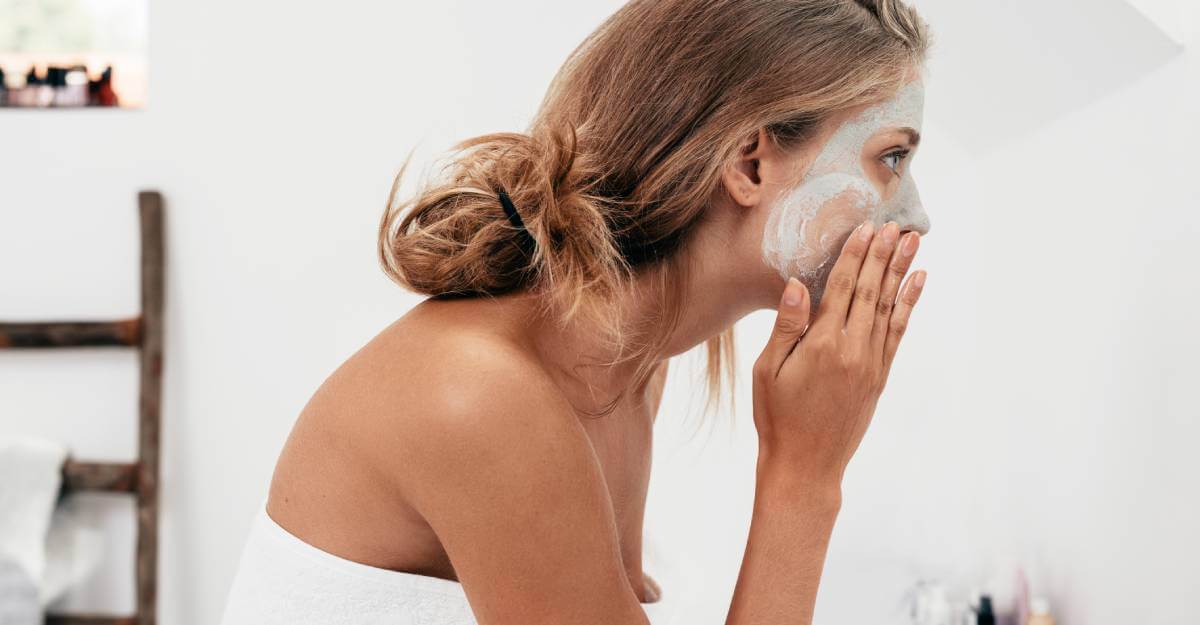 Have you noticed that your skin has become prone to dry patches since wearing a mask? If the answer is yes, then we're here to tell you that this is completely normal. Why? Because when friction is caused between your skin and the fabric, it will naturally release water, taking away from your skins natural hydration. This not only means that your skin will lack moisture but the upper protective layer will also be removed, therefore, making your skin more likely to become irritated – our struggles are all starting to make sense now!
The key to ensuring that your skin remains hydrated while wearing a mask is to invest in a quality moisturiser that suits your skin type. Matching your products with the demands of your skin is so important as if you have naturally oily skin, the last thing you want is a super thick cream. Instead, you would be better suited to a gel consistency, which will soak straight into the skin, leaving no oily residue. Again, don't forget to keep an eye out for those that are non-comedogenic, as this will also help to keep breakouts at bay!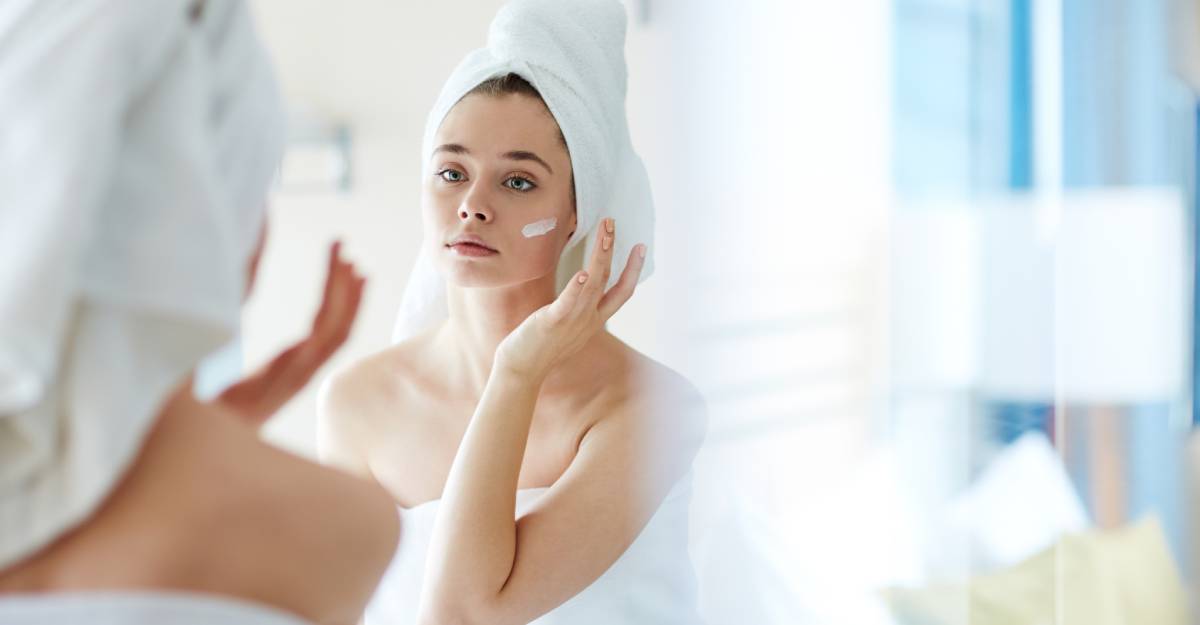 If you have been struggling with "maskne", then the last thing that you want to do is begin experimenting with products that cause irritation in the hope that they will help to kickstart the healing process. This includes everything from harsh exfoliators to chemical peels and acids, as if your skin is already slightly irritated, all the mask will do is make it much worse. You should also avoid using new products which include stronger ingredients than those that your skin is used to. In other words, now is the time to be extra kind to your skin, only using products which you are confident will react well – sore, irritated skin is the last thing any of us needs at the moment!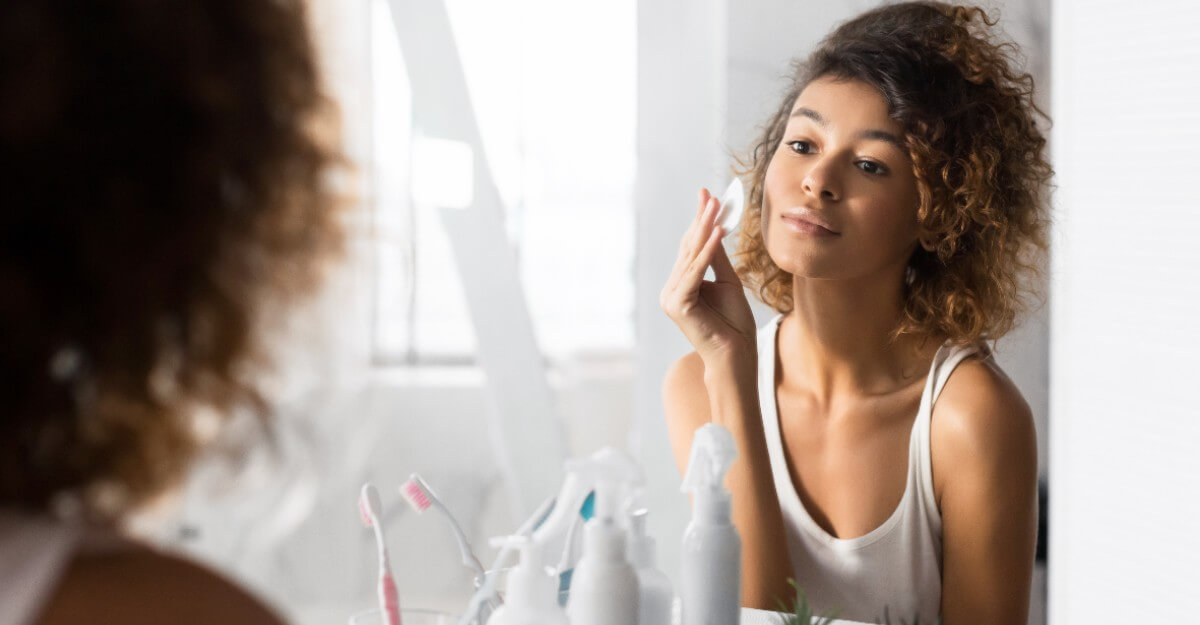 Our last tip for preventing breakouts may seem obvious; however, never underestimate the power of fresh air. If you work in a role that requires you to wear a face covering all day, then it is recommended to try to give yourself a mask break every four hours for around 15 minutes or so – of course, if this is safe to do so. The best way to give your skin some breathing time is to pop outside for a walk around a quiet area where you are able to distance yourself from others. Where this is not possible, taking time out to sit inside your car alone without a mask on will also help to minimise breakouts. You could even pop the window open for some extra fresh air!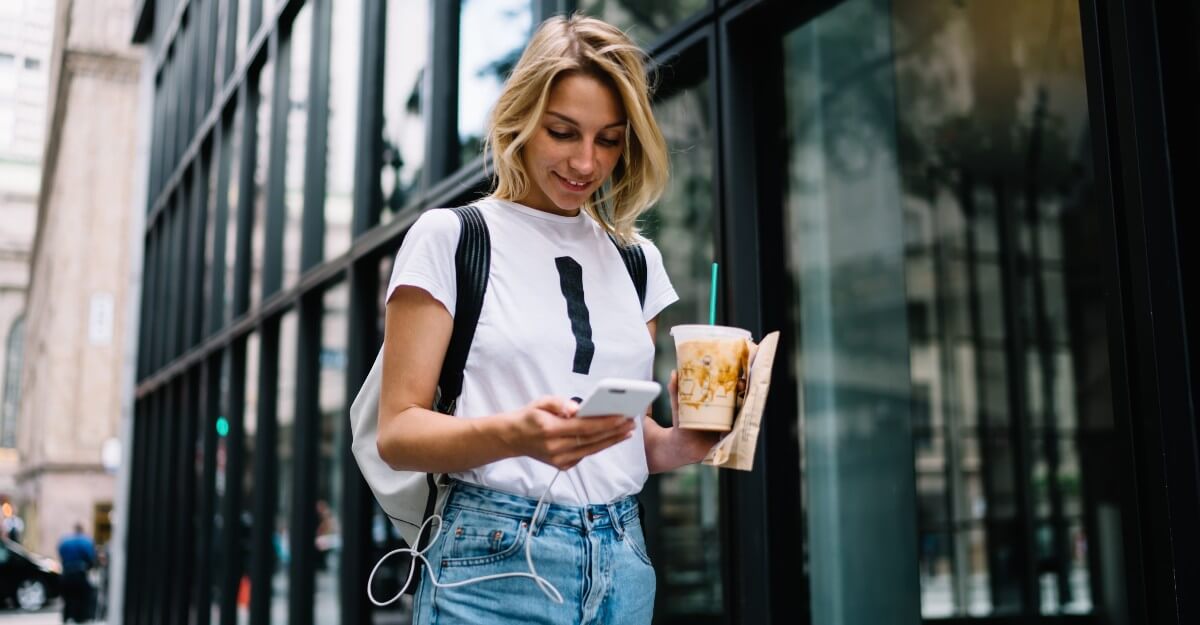 Staying Safe While Your Skin Stays Clear!
Although the pandemic is something that no one could have anticipated, we have been pretty good at quickly adapting to over a year filled with uncertainty. Now more than ever, we deserve to give ourselves (and our skin, of course) a little extra care, and we can guarantee that you will thank yourself for it! So, if you are looking to treat yourself to a trip to the salon, our New You team are always here to help. From our facials in Daventry and the surrounding areas, along with laser hair removal, semi-permanent makeup and much more, you most definitely will not be short for treatment options!