With the stress and uncertainty of 2021 still looming over us, this year more than ever, we all deserve to treat ourself to a little extra TLC. Whether you adore nothing more than a visit to your favourite beauty salon or are looking to book a well-deserved pamper for the first time, you most definitely won't be short for options. To give you some inspiration, we have put together a guide to our most popular beauty treatments!
Start The New Year Right With These Popular Beauty Treatments
At New You Beauty, helping clients to look and feel fabulous is what we do best. As our list of treatments continues to grow, we love introducing the latest trends to our beauty salon, giving our lovely clients tones of options to choose from. So, if you are looking for a treat to kickstart your 2021, why not take a browse through our top picks, all of which are available at our salon: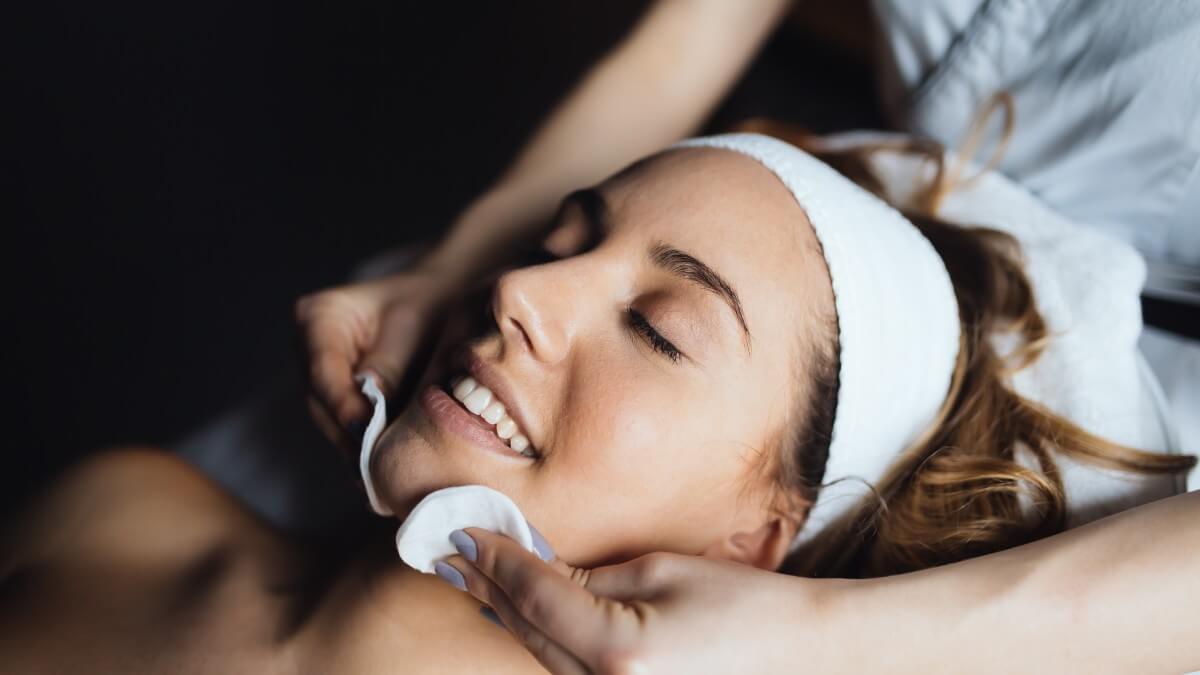 By far, the most popular introduction to the world of beauty treatments is the HydraFacial. In fact, it is thought that a HydraFacial is performed every 15 seconds around the world! Many of our favourite celebrities from Britney Spears to Beyoncé are all reaping the glowing results of a HydraFacial with many using the treatment as their secret to youthful skin. So what is this magical facial? Let's take a closer look at the HydraFacial.
As a multi-step treatment, the HydraFacial is designed to brighten, tighten and smooth the skin, offering immediate results. It involves the use of several different, gentle techniques which, when combined, exfoliate, hydrate and feed the skin with essential nutrients. This makes the HydraFacial the perfect solution to all manner of skin dilemmas from dry and dull skin to fine lines and wrinkles. With regular sessions, your skin will not only feel thoroughly rejuvenated, but your pores will start to shrink, hyperpigmentation will reduce, and your overall skin texture will improve – not to mention the instant radiance!
When booking in for a HydraFacial, you can expect to be pampered for around 30 minutes, which makes this treatment super convenient for slotting into your schedule. The steps will involve the following:
The skin is detoxed, and toxins are flushed.
Dead skin cells are removed through gentle exfoliation.
Specialist brightening products are applied to remove any build-up from the pores.
Extraction of any congested areas, including blackheads.
Hyaluronic acid, antioxidants and peptides are applied to replenish the skin.
The skin is rejuvenated using LED light therapy, leaving you with an instant glow.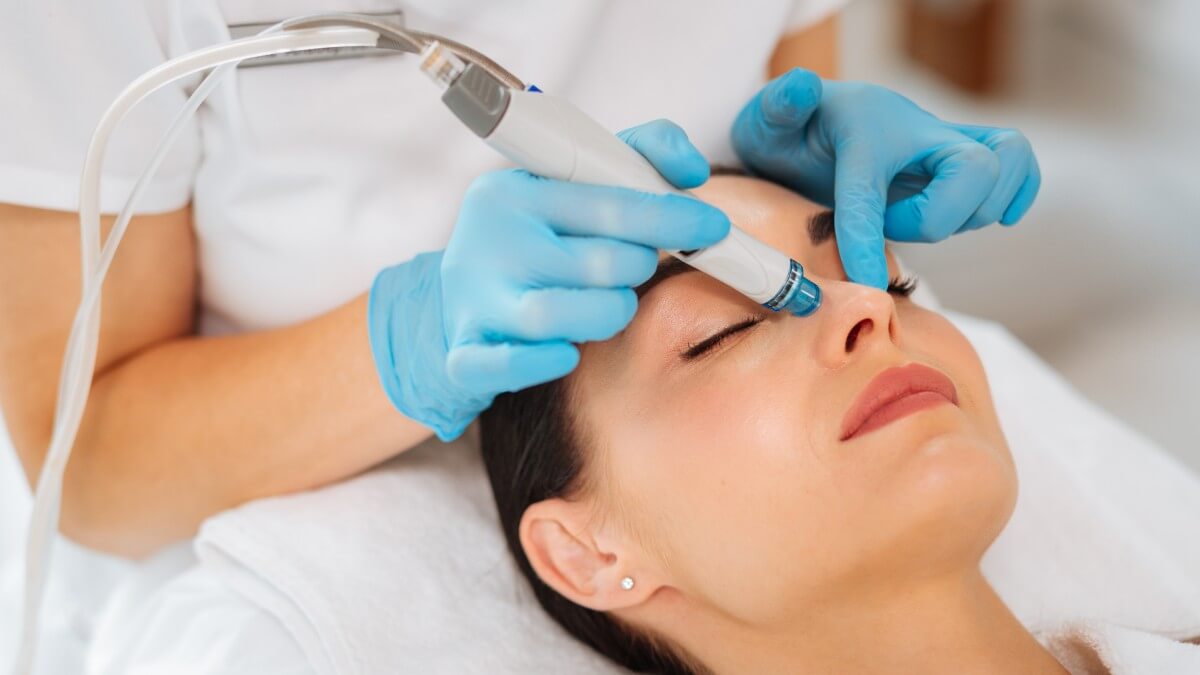 If you are struggling to tackle dry skin, it can often feel as if no matter how many exfoliators, serums and moisturisers you buy, nothing works – this is where microdermabrasion will become your best friend. Designed to remove dead skin cells and resurface the skin, microdermabrasion is far more effective than any shop-bought alternatives. The treatment involves the use of a specialist hand-held device featuring a wand of tiny crystals. These crystals are used to buff the skin's surface while a vacuum suction removes any dead skin, improving texture and overall appearance. This means that along with resolving dry skin, microdermabrasion can also be used to treat pigmentation, enlarged pores and marks caused by acne.
It is important not to mistake microdermabrasion for microneedling; these are two completely different treatments. Microdermabrasion causes no trauma to the skin and therefore, is not a painful treatment. Although there will be a slight sensation while any dead skin cells are being removed, it is not uncomfortable, and it will take only a couple of minutes to get used to your treatment. This means that there is no downtime and you can continue your day as usual, all that is recommended is that you take extra care when out in the sun and keep the skin hydrated.
If you are interested in booking in for microdermabrasion in Northampton, then please do not hesitate to get in touch with New You Beauty. Our team would be more than happy to book you in for a consultation to discuss your skin issues and piece together a tailored treatment plan!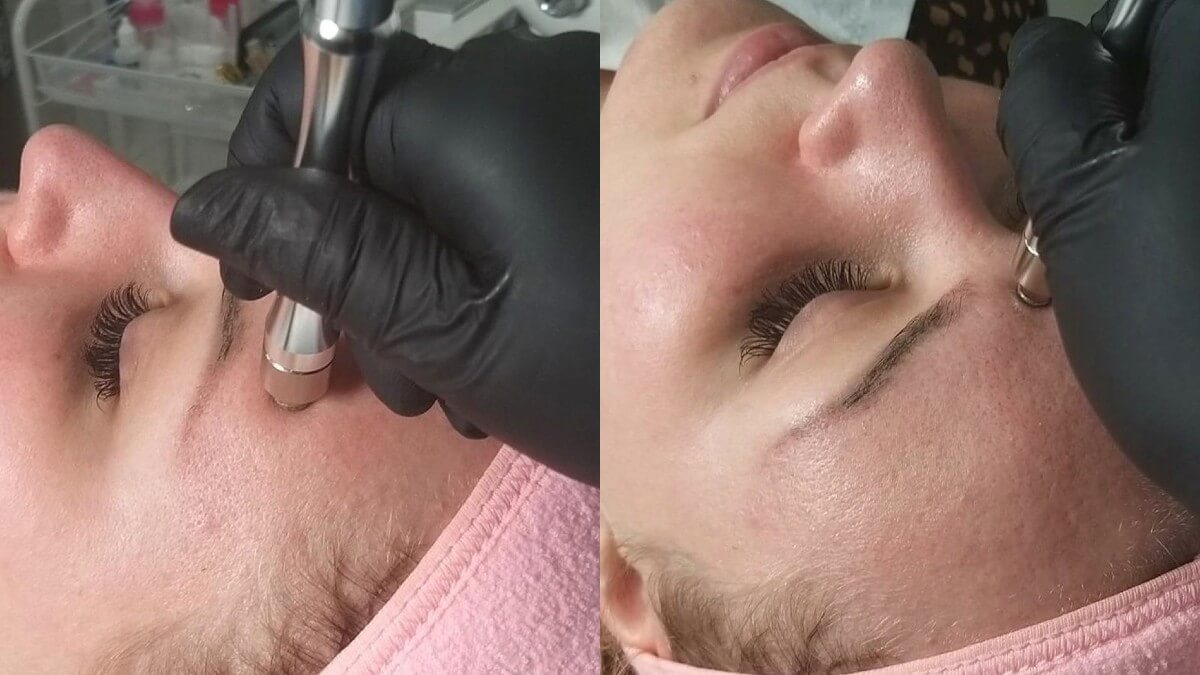 In the past few years, the use of CBD in skincare products has skyrocketed in popularity, so it is no surprise that this natural ingredient has landed a place in the beauty treatment industry. Known for its healing and soothing properties, CBD comes alongside a wealth of benefits for not only the body but also the skin, meaning that when it is applied topically (directly onto the skin), you will start to notice immediate results.
Here at New You Beauty, we were eager to introduce our CBD facial treatment in Daventry and the surrounding areas, and have seen fantastic results ever since. This treatment can work magic on all skin types; whether you want to target a specific issue or simply want to give your skin a little extra TLC. As CBD is an incredibly calming ingredient, it is even suitable for use on sensitive skin, making it ideal for those struggling to calm acne breakouts. Its anti-inflammatory qualities will tackle redness and swelling while its anti-oxidants will start to fight any bacteria.
To maximise their results, many of our clients combine their CBD facial treatment with dermaplaning. Dermplaning involves the use of a dermatologist-approved blade, which is glided across the skin to remove dry patches and dead skin cells, creating a smooth layer of fresh skin. In opting for dermaplaning before your facial, the CBD oil will be able to soak deeper into the skin, further improving your results.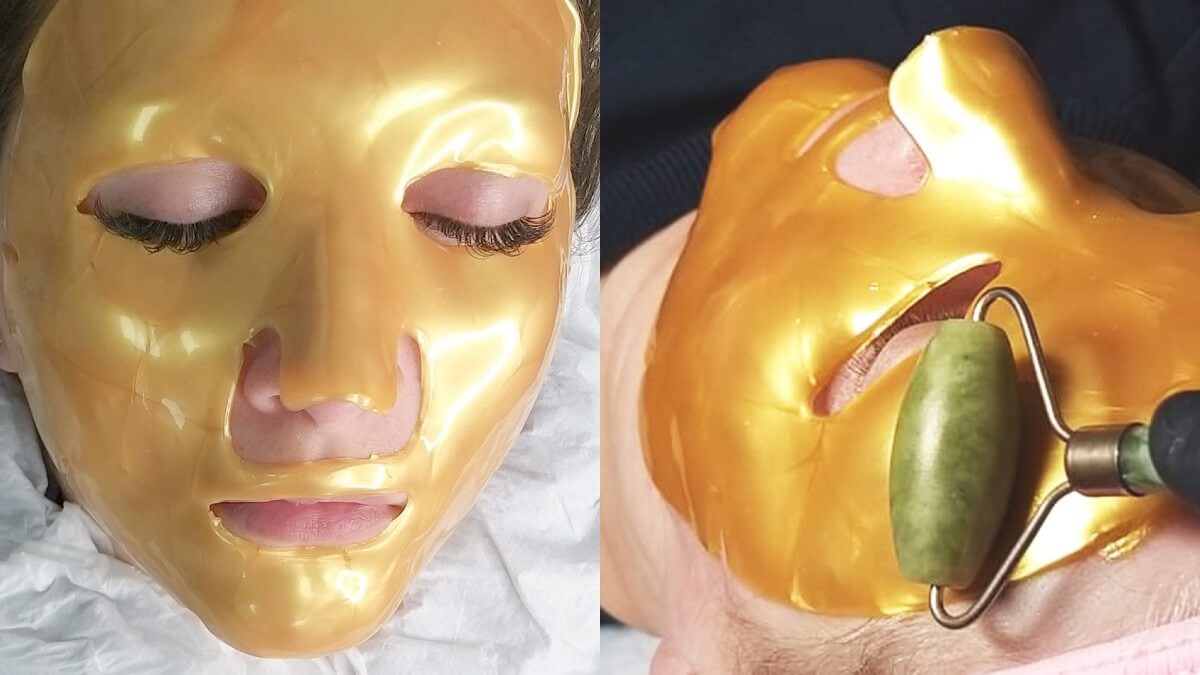 The CBD facial brings us nicely onto our next popular beauty treatment, dermaplaning. While we briefly mentioned above what dermaplaning involves, the treatment produces excellent results so is well-deserving of its own place on our list.
Dermplaning offers another professional alternative to using shop-bought exfoliators, not only removing dead skin cells but also "peach fuzz", creating a super smooth surface. The technique is similar to those used by a barber to remove facial hair, using a painless blade which is gently scraped across the skin. This removes all barriers which are making your skin appear dull and uneven, not only making your skin more radiant but also helping your skincare products to work more effectively, soaking deeper into the layers.
Along with improving your skin texture, dermaplaning can also be used to treat acne scars, sun damage and wrinkles. However, it is imperative not to attempt dermaplaning at home and instead, book in with a professional. The use of any sharp tools do run their risk, but through trusting only a trained expert, you can have the peace of mind that you are in safe hands.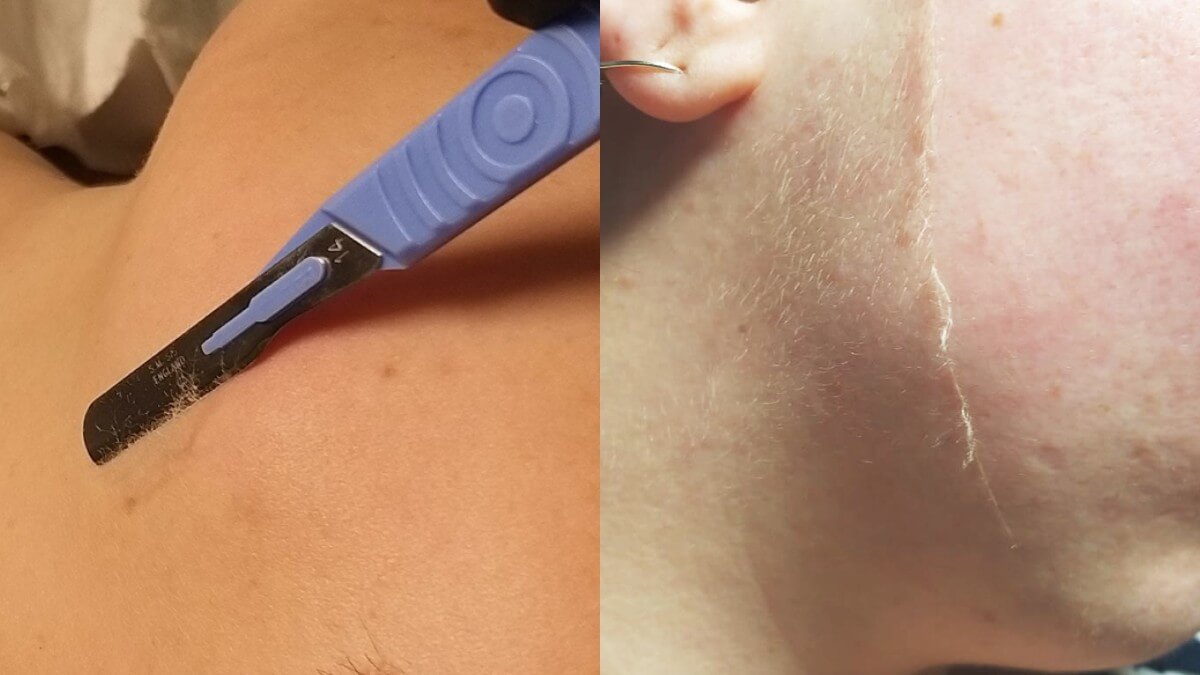 If you think back to even last year, individual eyelash extensions became one of the must-have beauty treatment. However, with the pandemic forcing beauty salons to close, lash extensions were no longer feasible, and your infill appointment every three weeks became impossible. This meant that many were left with just a few individual lashes hanging on and damaged natural lashes where they tried to remove their extensions from home.
So what has become the perfect alternative? The lash lift and tint, of course! Through enhancing only your natural eyelashes, a lash lift and tint offers you all of the glam that you need without the constant upkeep. The results can last for up to six weeks with good care before they will slowly start to fade. This means that there will be no need for maintenance appointments in between; all you will need to do is rebook when you want your lashes lifted and tinted again – just like you would do when colouring your hair!
Having offered our lash lift and tint in Daventry and the surrounding areas to tones of clients, we have perfected a six-step process which achieves beautifully long and voluminous lashes. The natural lashes are permed, fixed in place and then tinted, taking no more than half an hour. If you would like to book an appointment, then our team are always just a phone call away!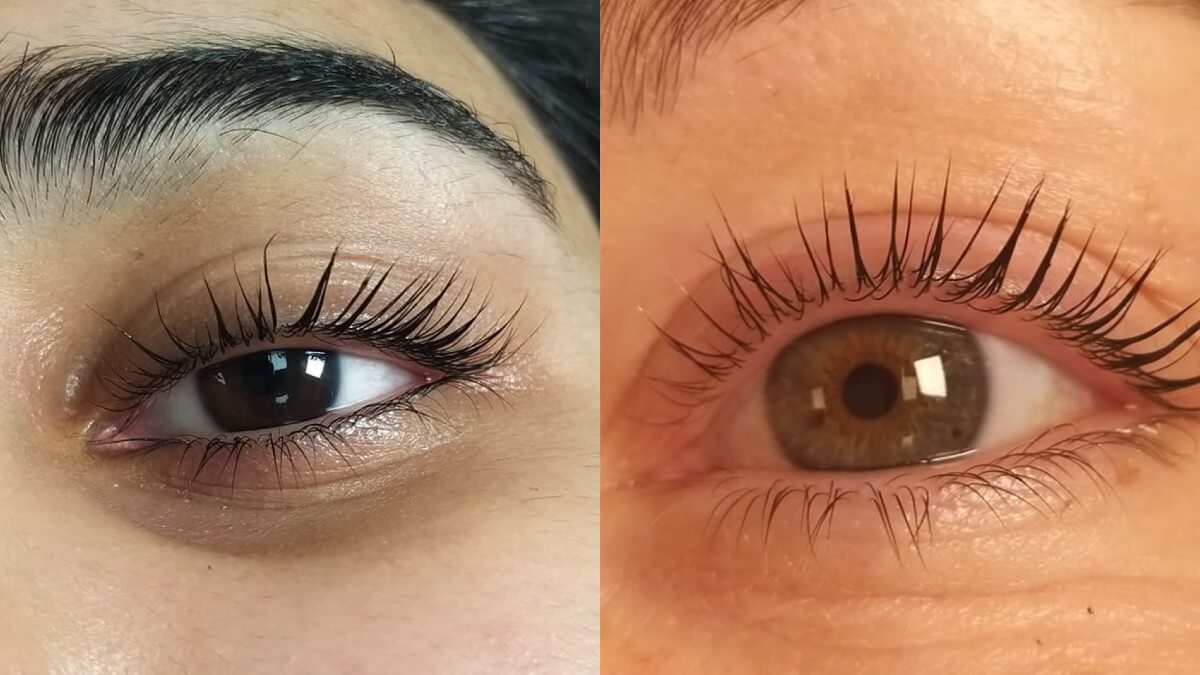 Now that we have covered how to give your skin an instant boost, our next popular beauty treatment of 2021 is one to help you to reach your body goals. By far, one of the most common New Years resolutions is to focus on fitness and wellbeing, and when accompanied by healthy eating and exercise, fat freezing can help you on this journey.
Fat freezing, also known as Cryolipolysis, is an innovative alternative to surgical liposuction, using low temperatures to target any stubborn pockets of fat which are proving difficult to shift through exercising and healthy eating. The treatment involves the use of an advanced moulded cup, which is placed over the treatment area. Next, a suction feature is activated, which pulls the skin and then the temperature inside the cup is dropped to -4°C. This causes the fat cells in the treatment area to solidify and eventually die before being passed naturally through the body.
The number of fat freezing sessions required to reach maximum results does differ from person to person, which is why a tailored treatment plan is always devised. While one individual may only need one, another may need three, so it is important to schedule a consultation first to discuss your desired results.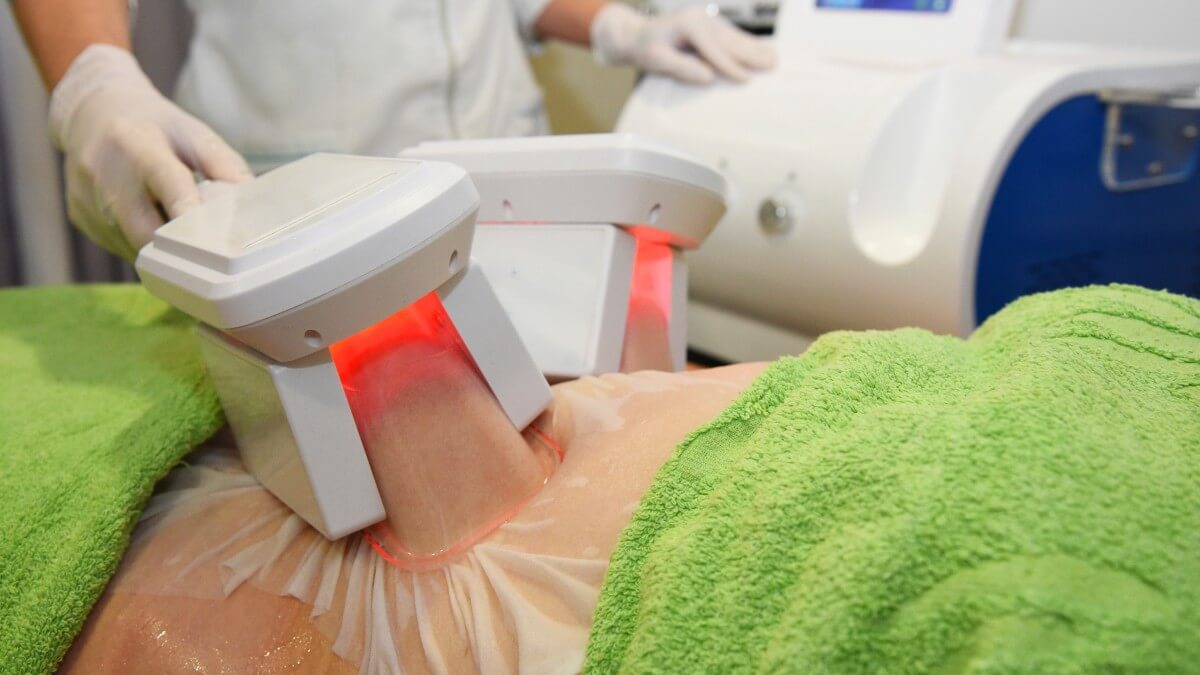 Although laser hair removal is not a new introduction to the world of beauty treatments, it most definitely remains one of the most popular, so it was only fair that it landed a place in our list. It has been proven to be the most long-lasting method of hair removal, able to significantly reduce hair growth on a long-term basis – and who doesn't love silky, smooth skin?
Through the use of high-intensity lasers, laser hair removal targets the individual hair follicles, damaging them from the root and impeding growth. In return, this means that you will no longer have to worry about using any other form of hair removal; all that will be needed is a top-up appointment annually to ensure that any new follicles can be treated. Although many assume that laser hair removal can only be used on the legs, underarms and bikini line, the advanced safety features on new devices mean that they can be used across the body, including the face.
Much like fat freezing, it can be tricky to determine precisely how many sessions you may need to achieve maximum results. Session numbers can change based on your treatment area, hair type and skin tone. Typically, we would recommend anywhere between four and six sessions depending on the size of the treatment area – for example, treating the legs will take longer than the upper lip. If you would like more information on our laser hair removal in Northampton, please do not hesitate to get in touch with our team.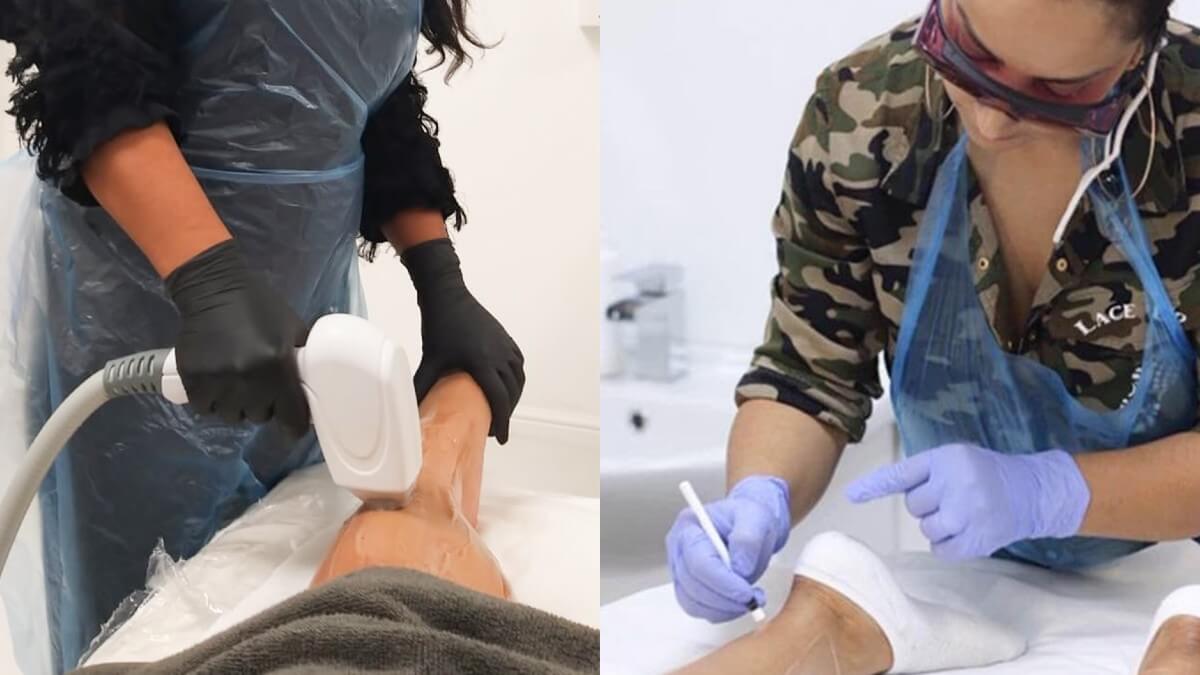 During the lockdown, many of us got used to going makeup-free, which means that going back to a daily routine seemed super time-consuming. For those who are looking for a way to minimise their makeup routine while still looking and feeling fabulous, semi-permanent makeup is perfect. Whether it may be filling out your eyebrows or enhancing your eyes, semi-permanent makeup is a versatile treatment that couldn't be easier to tailor to your style.
Unlike microblading, semi-permanent makeup does not involve any cutting or scraping to the skin, making it a safe solution to perfecting your look. Instead, colour-matched pigments are placed on top of the skin using a pen-like hand-held device, carefully following the contours of your face for a natural finish. Once applied, semi-permanent makeup can last for up to 18 months before it will start to fade, and you will need to book in for a top-up.
Start The New Year With A Visit To New You Beauty!
In 2021, we all deserve to begin the new year looking and feeling our best, and what better way than through treating yourself to the treatment you have been thinking about for months. Whether it may be a rejuvenating facial to boost your glow or laser hair removal to get you ready for the summer, you can be guaranteed to find the perfect treatment for you at New You Beauty. Contact our team today to book your consultation!